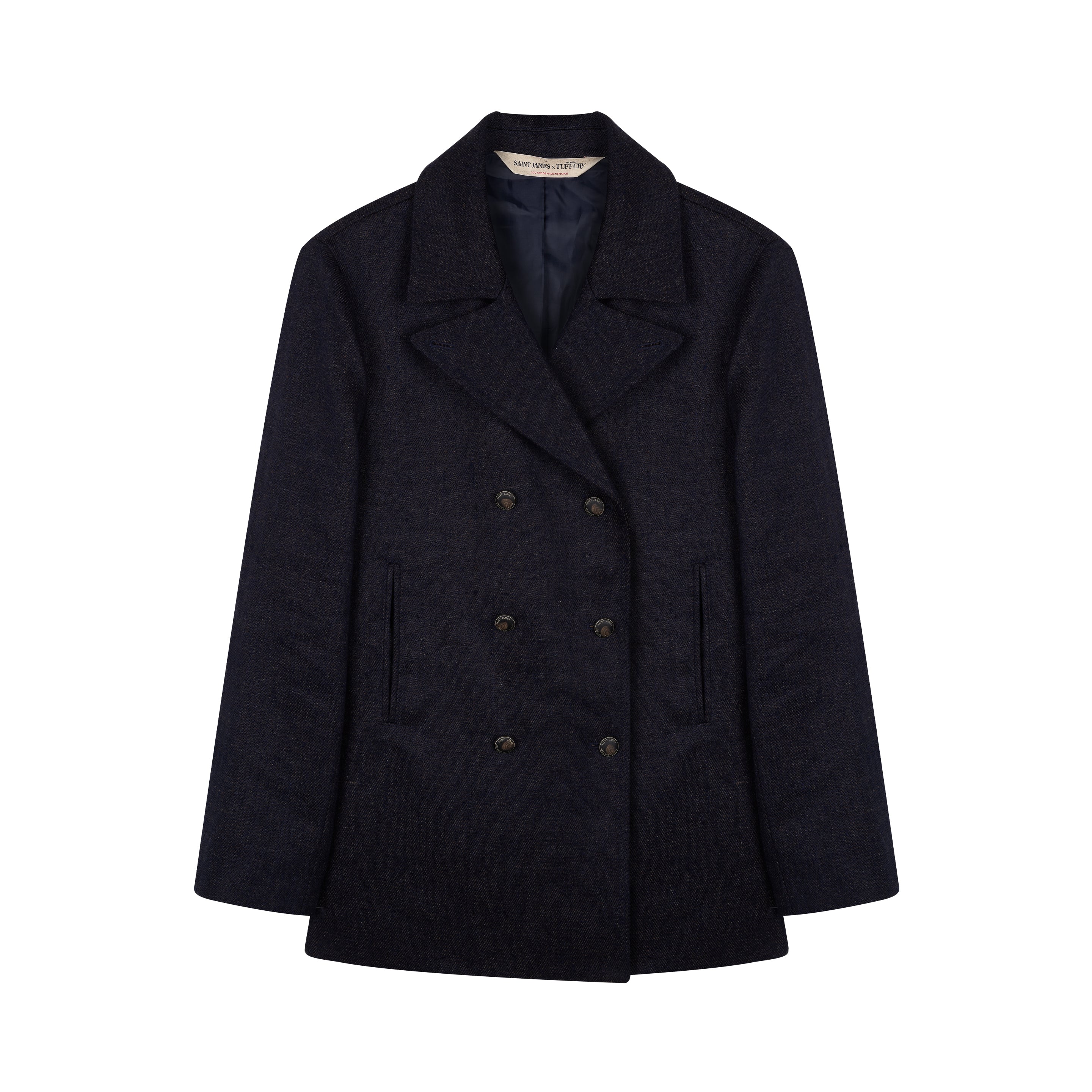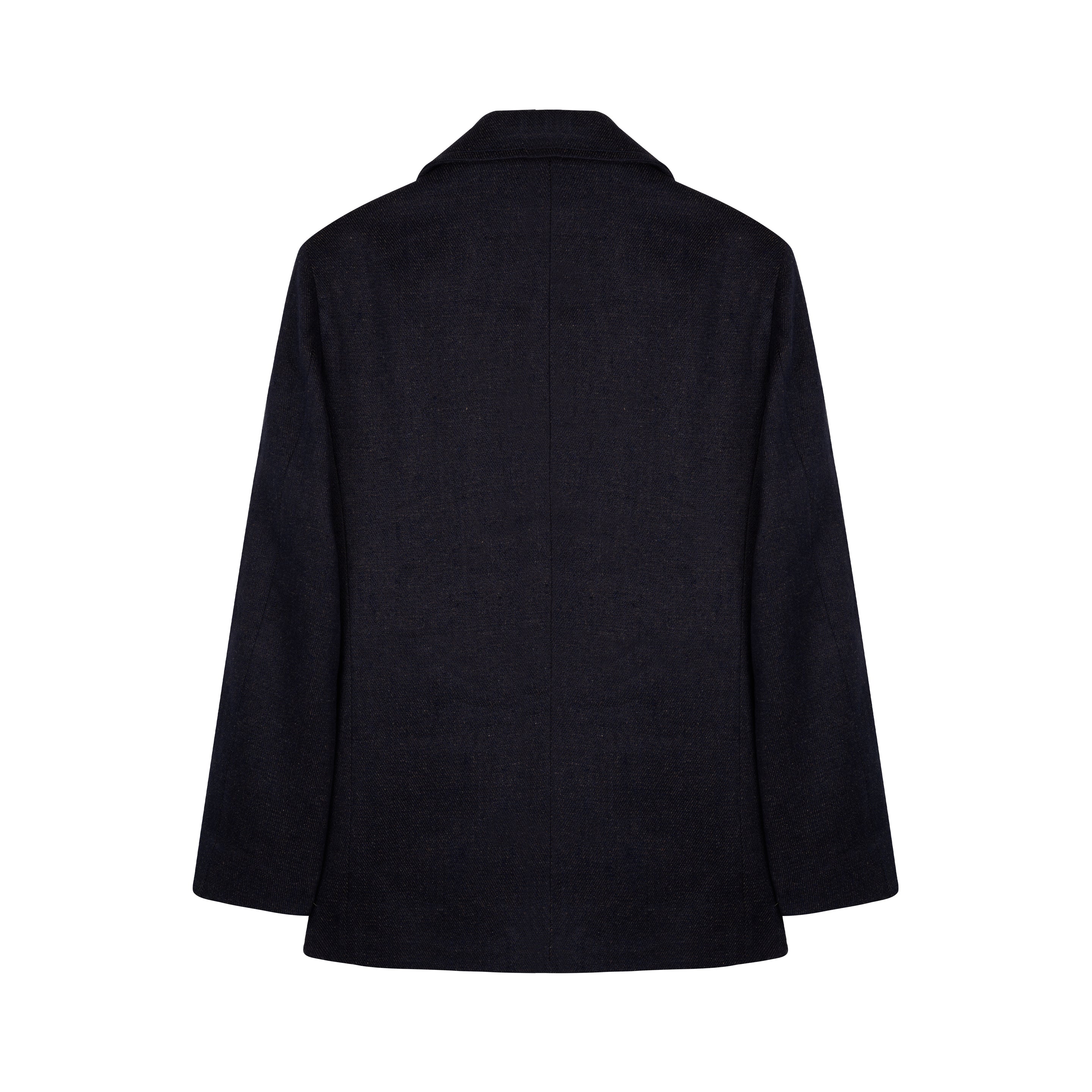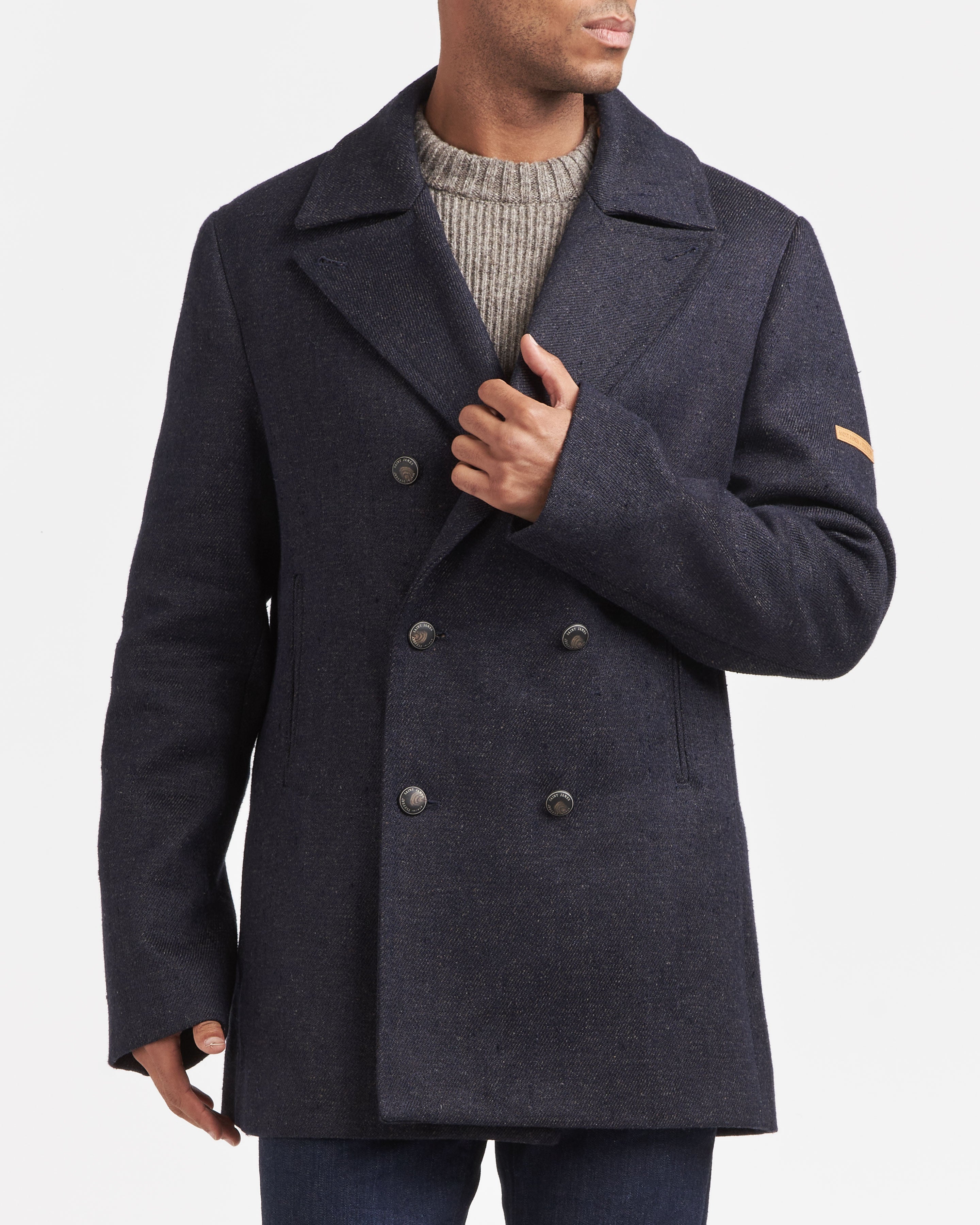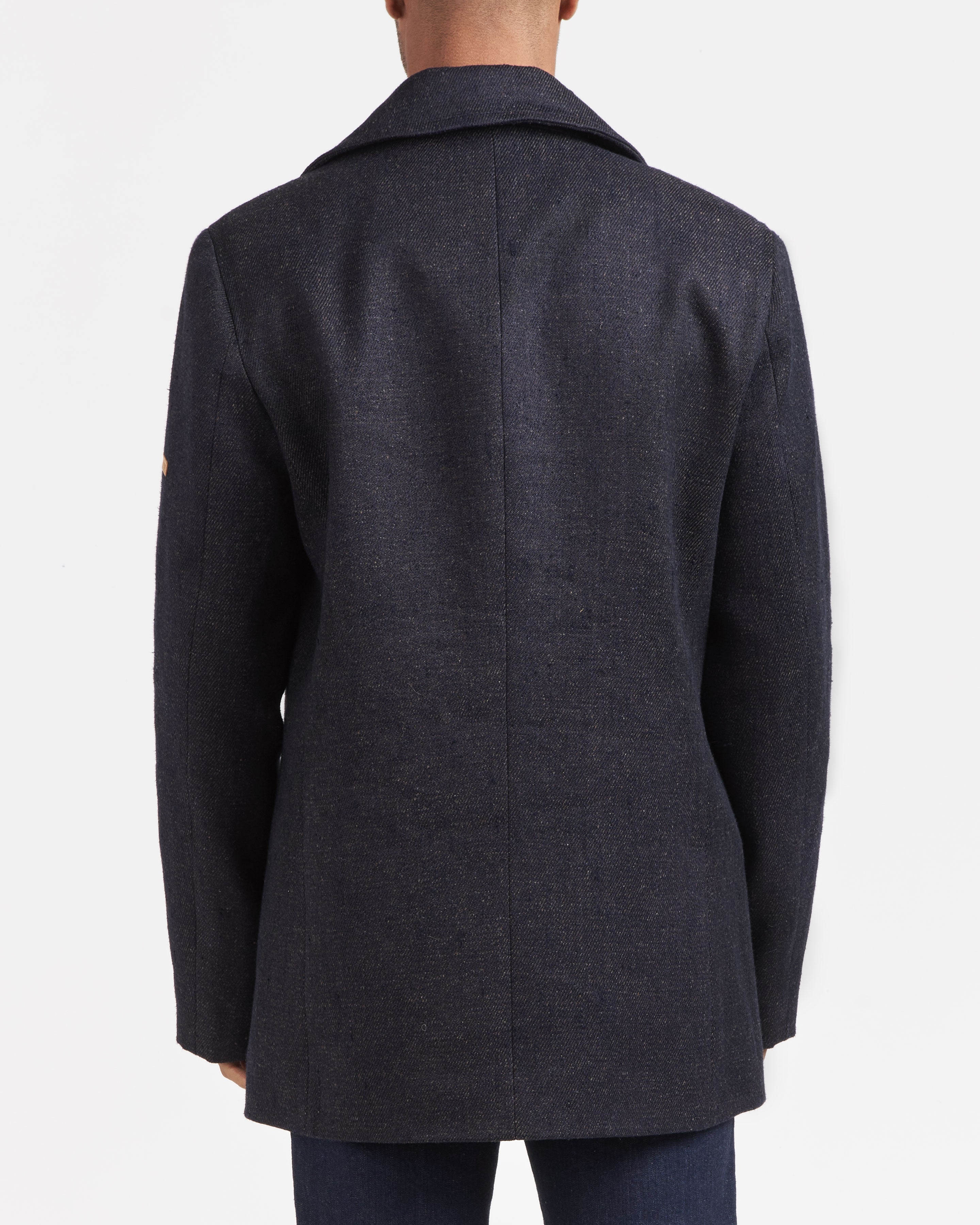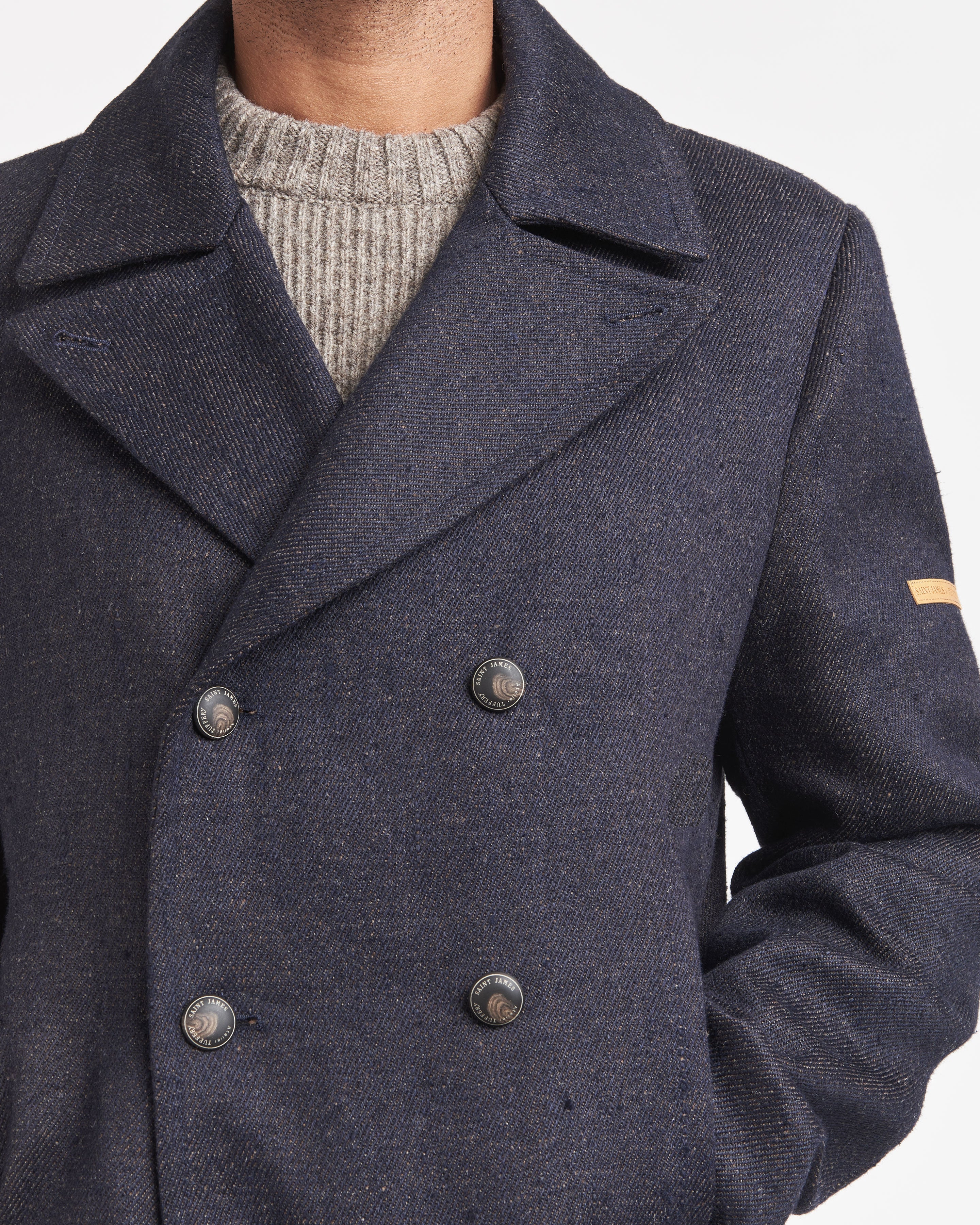 Jackets, jackets and coats for men
Finish Saint James
Delivery within 3 to 5 days | Free from 160€ of purchases
Local and eco-responsible hemp canvas: An ethical choice
50% European hemp, eco-friendly fluid heather twill.
French tradition: A heritage of know-how since 1892
Proudly handmade in France, with high quality finishes.
Natural materials: Noble and durable
Careful selection of materials for fluid, light and elegant cuts.
Description
HÉRITAGE is the men's cut peacoat at the crossroads of the worlds of SAINT-JAMES and Atelier TUFFERY. A timeless cut, a piece for every moment against the wind and an unrivaled modern and elegant silhouette. Its dark blue color is naturally nuanced thanks to the subtle blend of hemp and naturally brown wool. A canvas with a look that is both raw and refined. Its straight cut and its two rows of buttons structure the silhouette. And its two inside pockets as well as its two outside pockets leave the hands free to take refuge from the cold...
Caracteristics
Colour : Dark blue mottled brown Fit : Fitted Composition : 65% indigo hemp (dyed in France), 35% naturally brown Merino d'Arles twill Interior composition : plain lining, 100% polyester Buttons : 6 logo shank buttons and leather jacron Pocket : 2 inside and 2 outside Manufacture : Made in France
SAINT JAMES x Atelier TUFFERY collaboration: merino wool from Arles and local hemp for an exclusive collection
Our exclusive collection, the result of the collaboration between SAINT JAMES and Atelier TUFFERY, highlights the wool of merino sheep from Arles for sweaters and jeans, as well as the marriage of this wool with local hemp to create a unique French denim fabric, used for pea coats and tunics.
See more