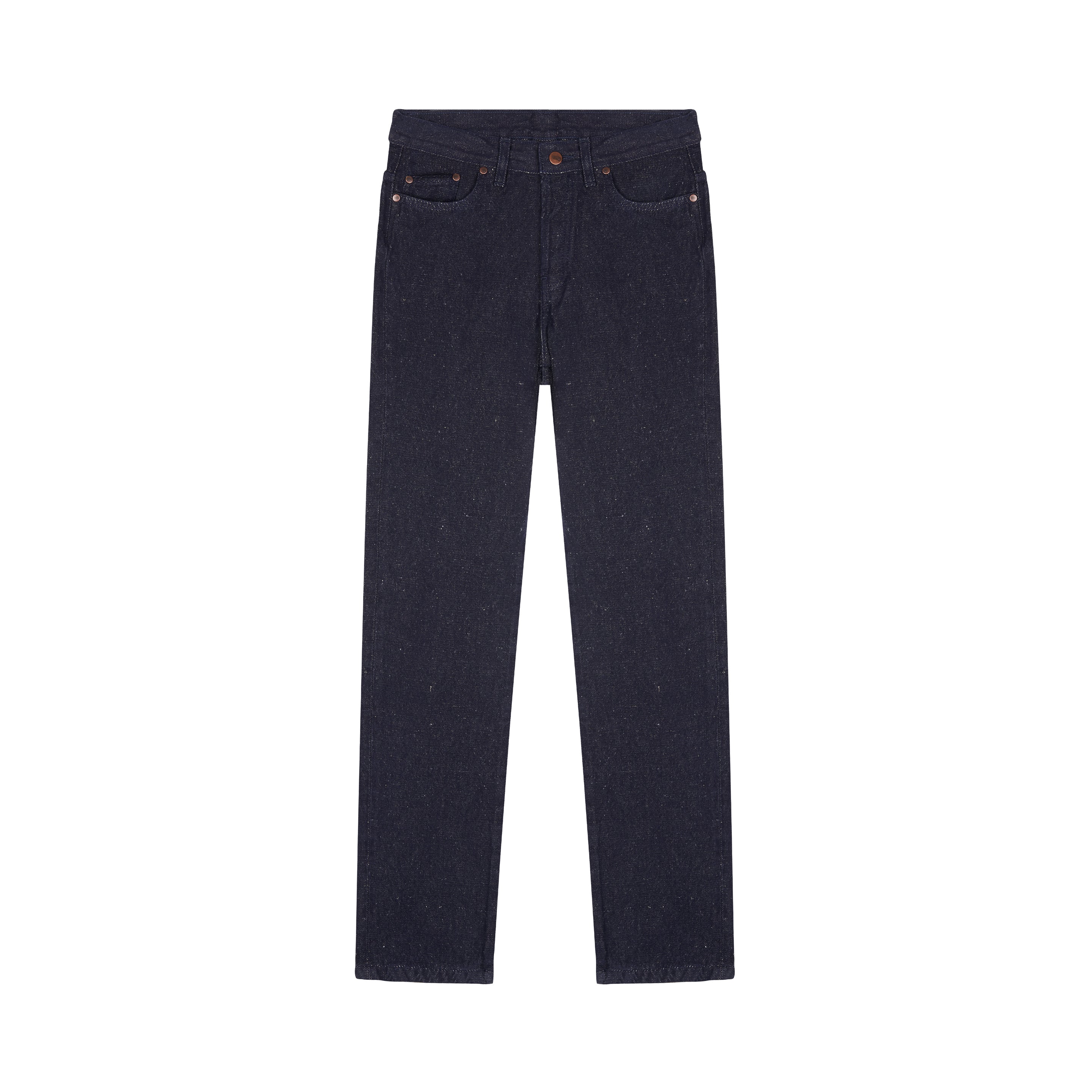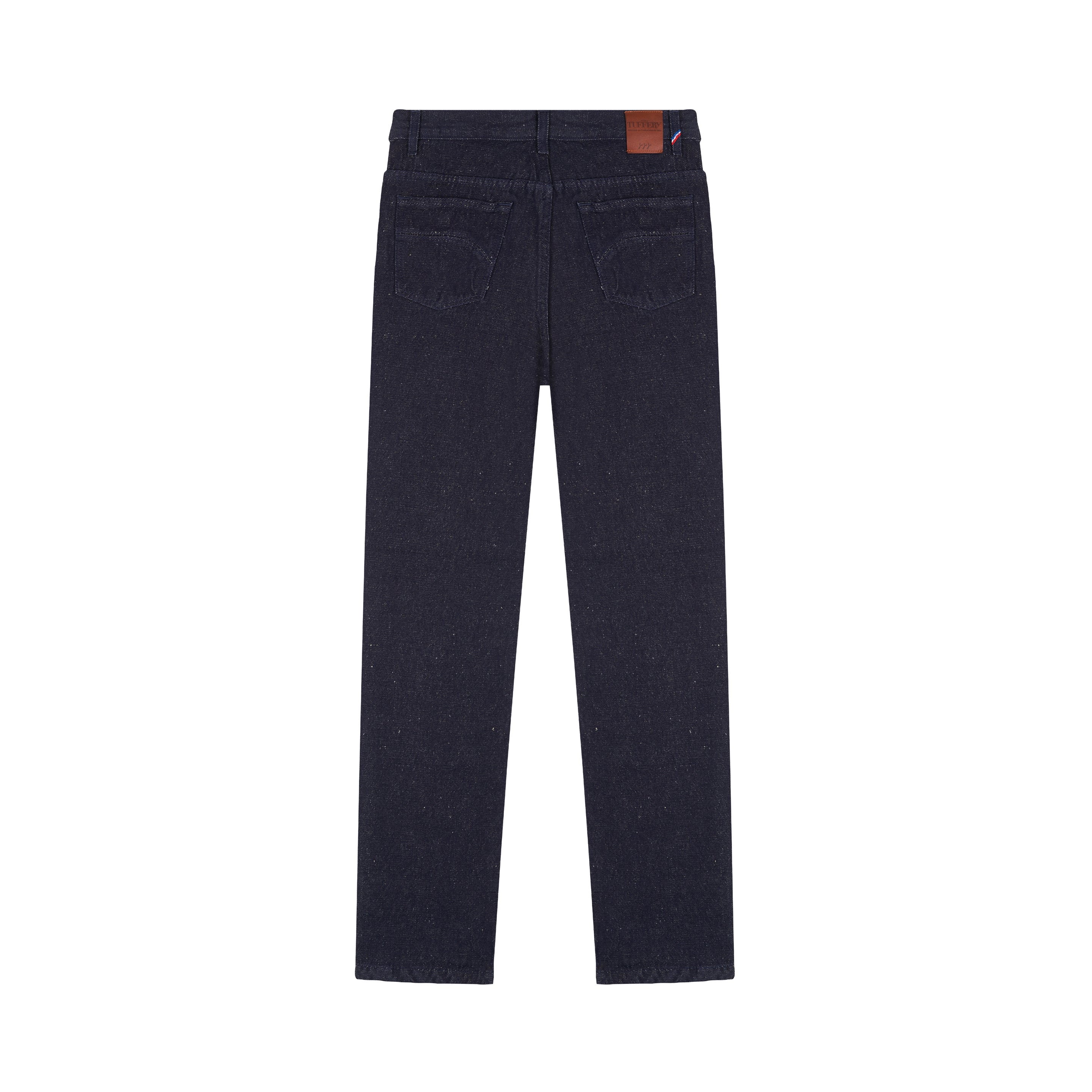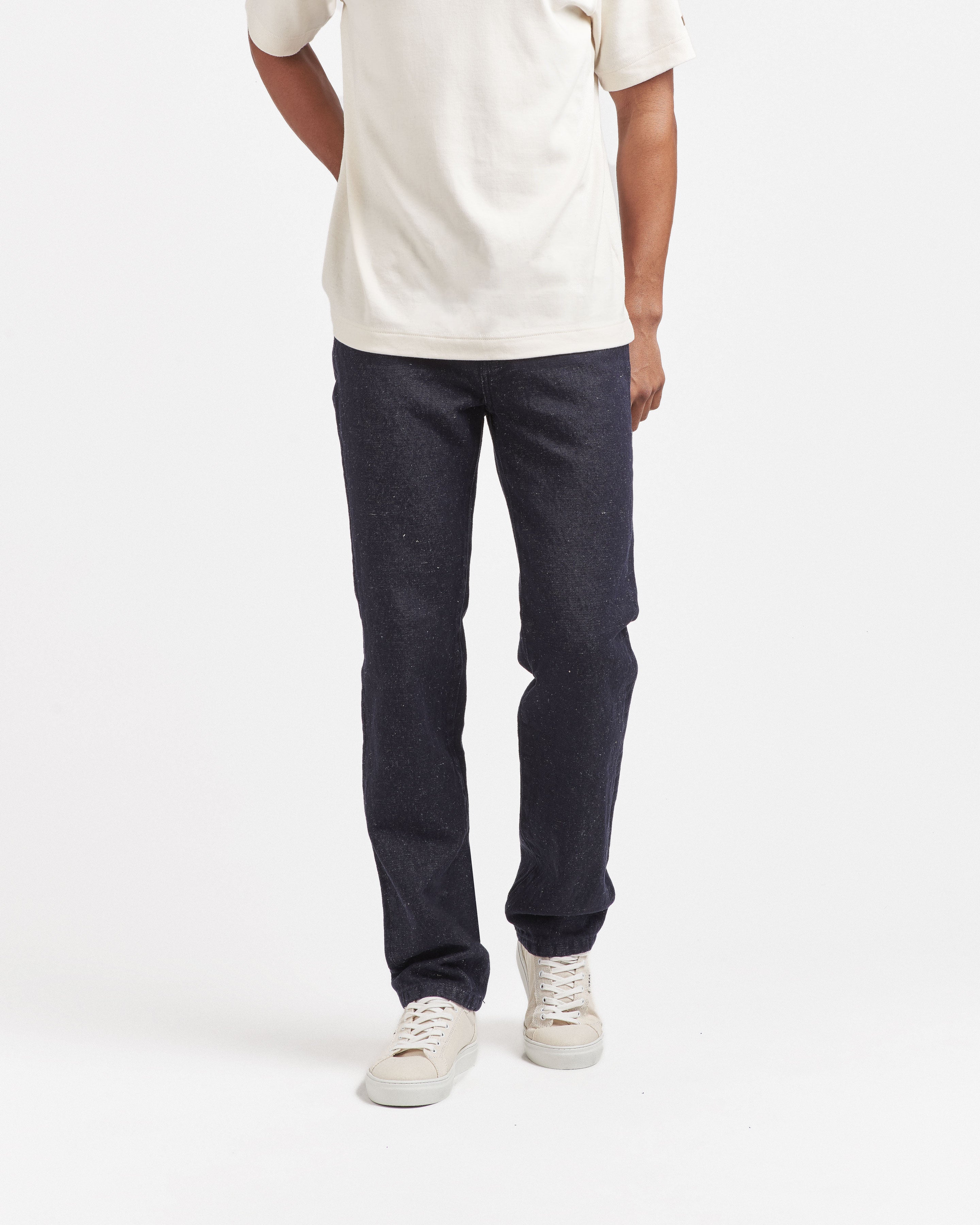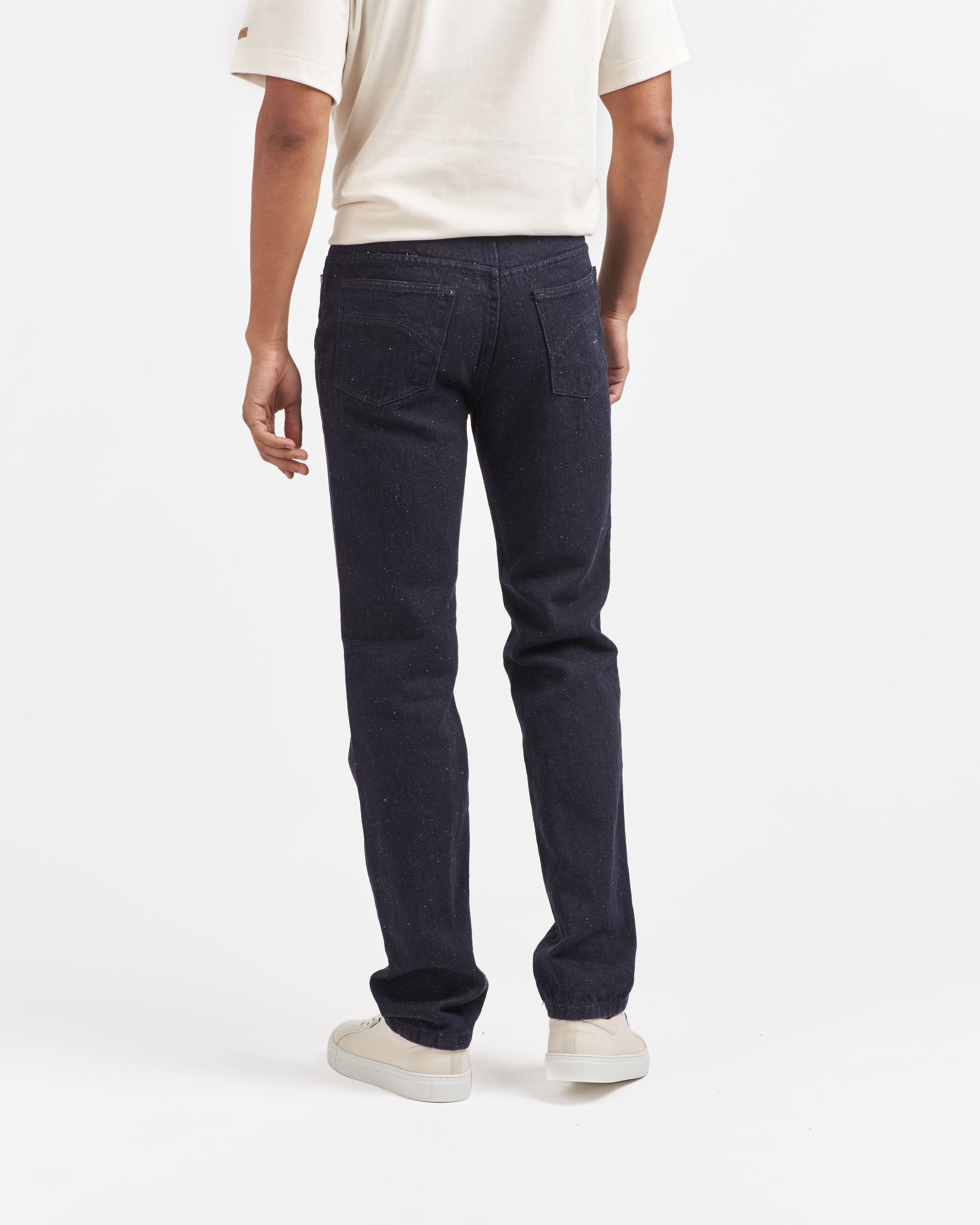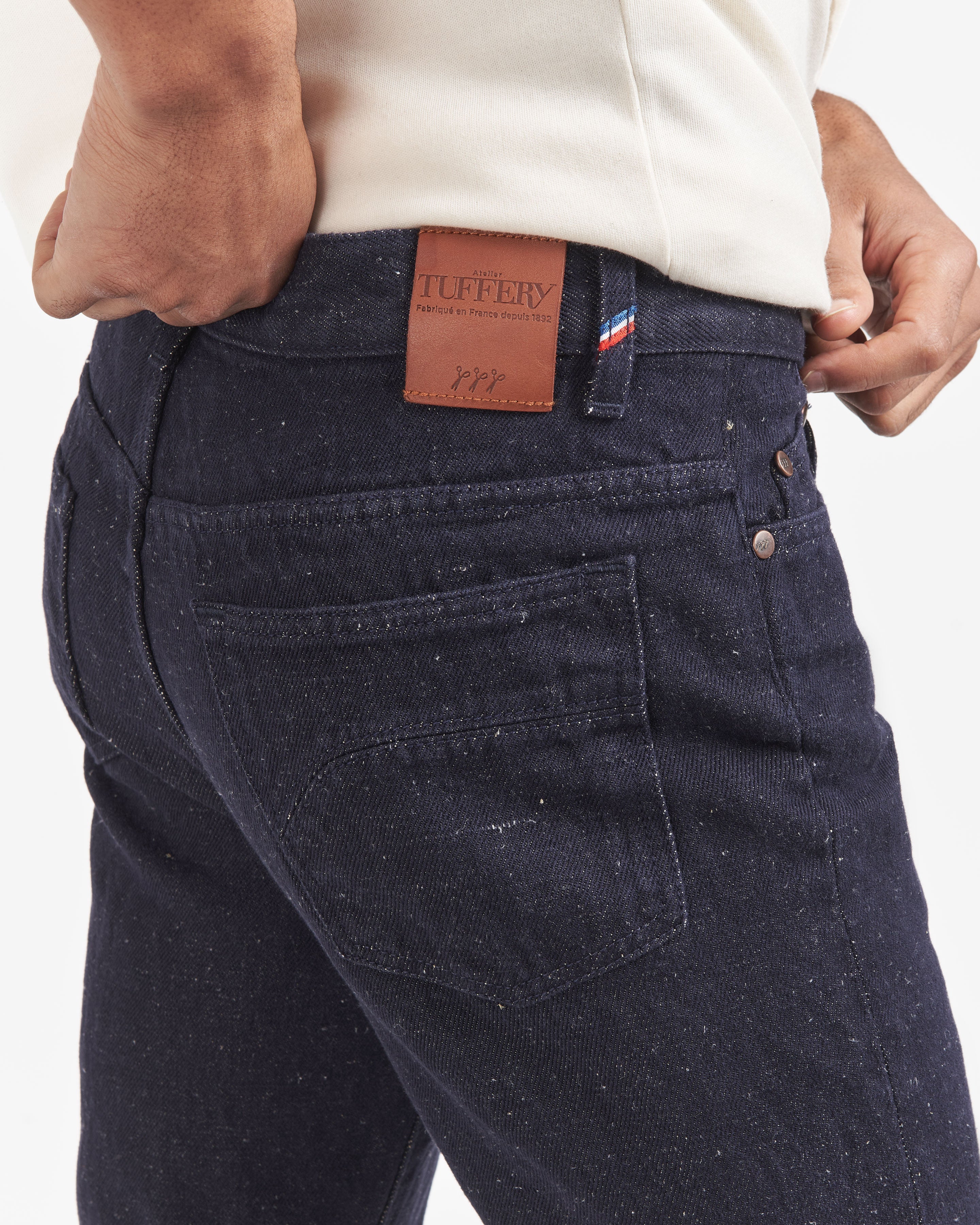 Men's jeans
Finish Hemp
Delivery within 3 to 5 days | Free from 160€ of purchases
Living Heritage Company: Heritage of Excellence
Exceptional know-how, recognized by the State in 2017, looking to the future.
French tradition: A heritage of know-how since 1892
Proudly handmade in France, with high quality finishes.
French jeans designed to last
A sustainable choice that helps reduce your environmental footprint.
Description
Discover the Célestin hemp jeans, an essential piece of eco-responsible fashion from Atelier Tuffery. With their classic straight cut and high waist, these jeans offer an authentic and timeless look to all men. Crafted from a unique blend of organic cotton and hemp, its indigo twill canvas is lightweight and comfortable while being durable and hard-wearing. Light and fluid, the Célestin hemp jeans are perfect for everyday use. The tone-on-tone navy yarn adds a touch of sophistication to these classic jeans, handmade in France by our artisans. Célestin hemp jeans are the expression of French craftsmanship, combining traditional know-how and respect for the environment.
Caracteristics
Color : Indigo Straight cut : Tall : Canvas : Twill Indigo (12.3 Oz) Origin France Composition : 60% organic cotton 40% hemp Buttons : Recycled copper Fly : Buttons Mounting thread : Origin Europe Manufacture : Made in France
Our engagements
Traceability
Environmental impact
Hemp canvas: local, ethical and eco-responsible
Our hemp canvas, made from 40% European hemp, embodies our commitment to sustainability and eco-responsibility. This fluid, mottled natural fiber offers comfort, durability and contributes to the preservation of the planet. By opting for our hemp canvas, you are making an eco-responsible choice, because hemp requires less water and pesticides than other textile crops, and it is biodegradable. In addition, you support the local economy by promoting the use of European hemp and by collaborating with partners who respect ethical practices throughout the manufacturing process. Make the choice of sustainable and responsible fashion with our hemp canvas.
See more
Célestin
High-waisted straight jeans for a traditional and elegant style
Célestin represents the historical heritage of Atelier TUFFERY with its timeless classic cut. With a straight cut and a high waist, this model embodies elegance and refinement through the decades. Célestin is the ideal choice for those who appreciate a traditional and timeless style. Whether you want a formal or casual look, Célestin has you covered with versatile jeans that flatter your figure. Discover a cut that celebrates tradition and elegance with Célestin, Atelier TUFFERY's emblematic model.