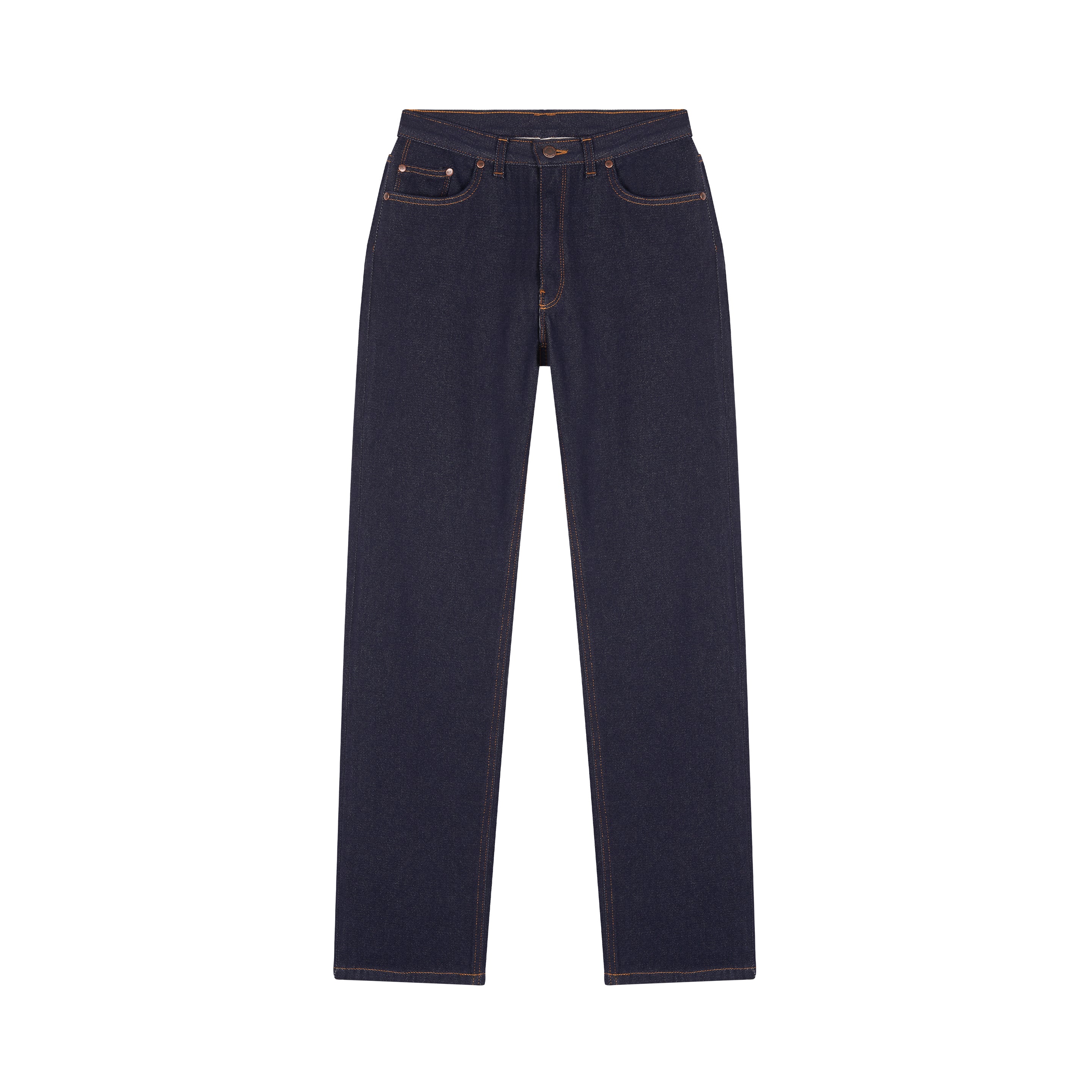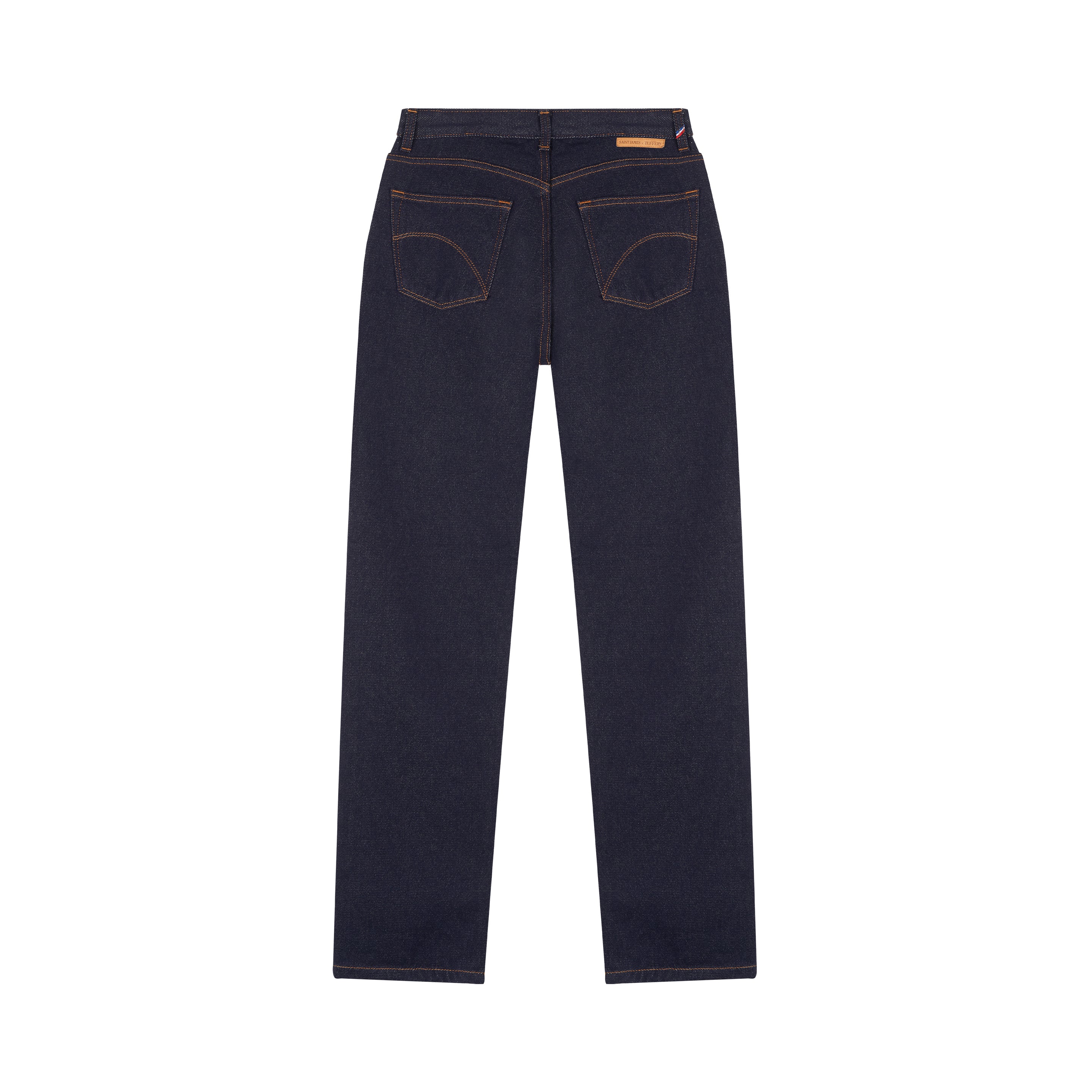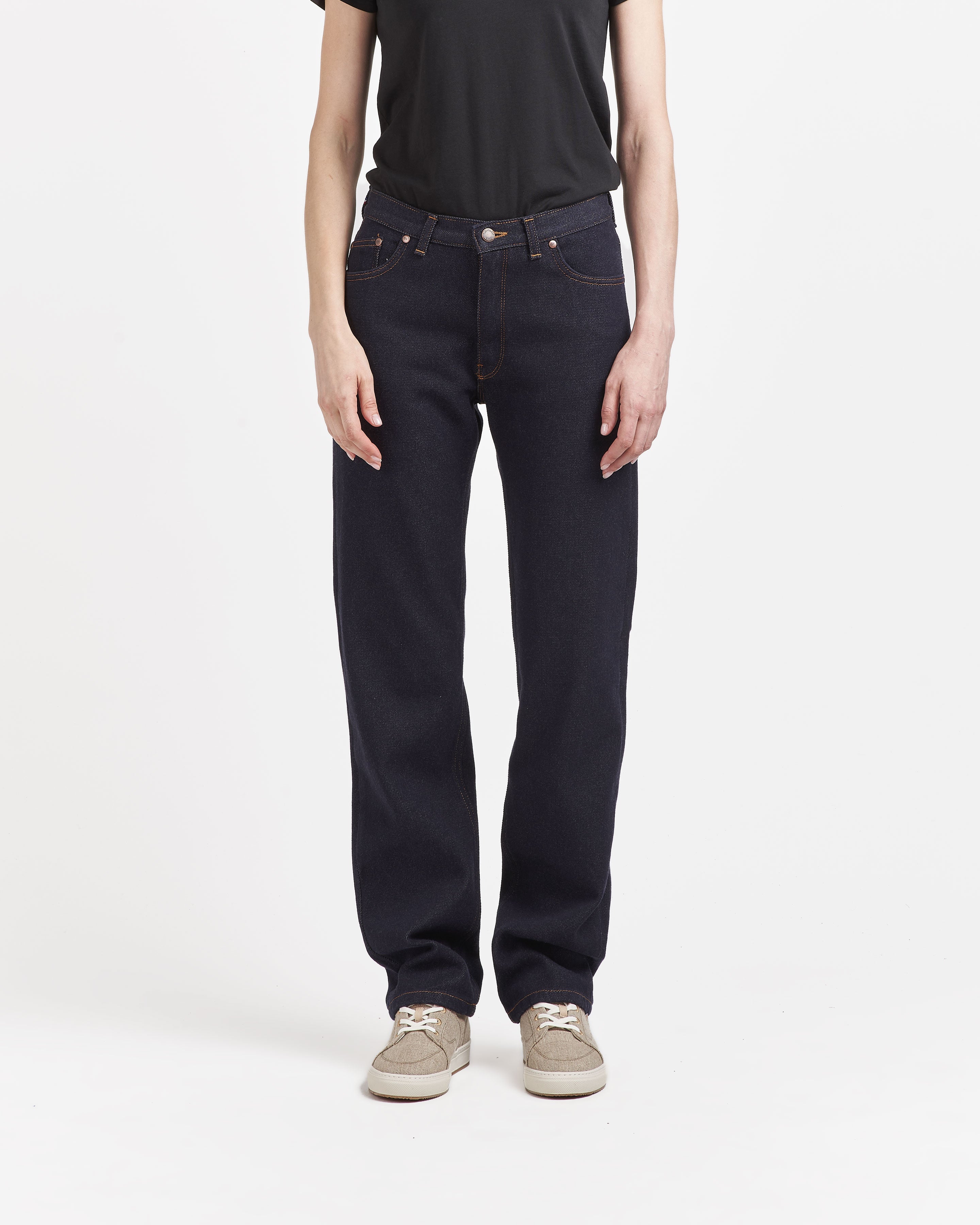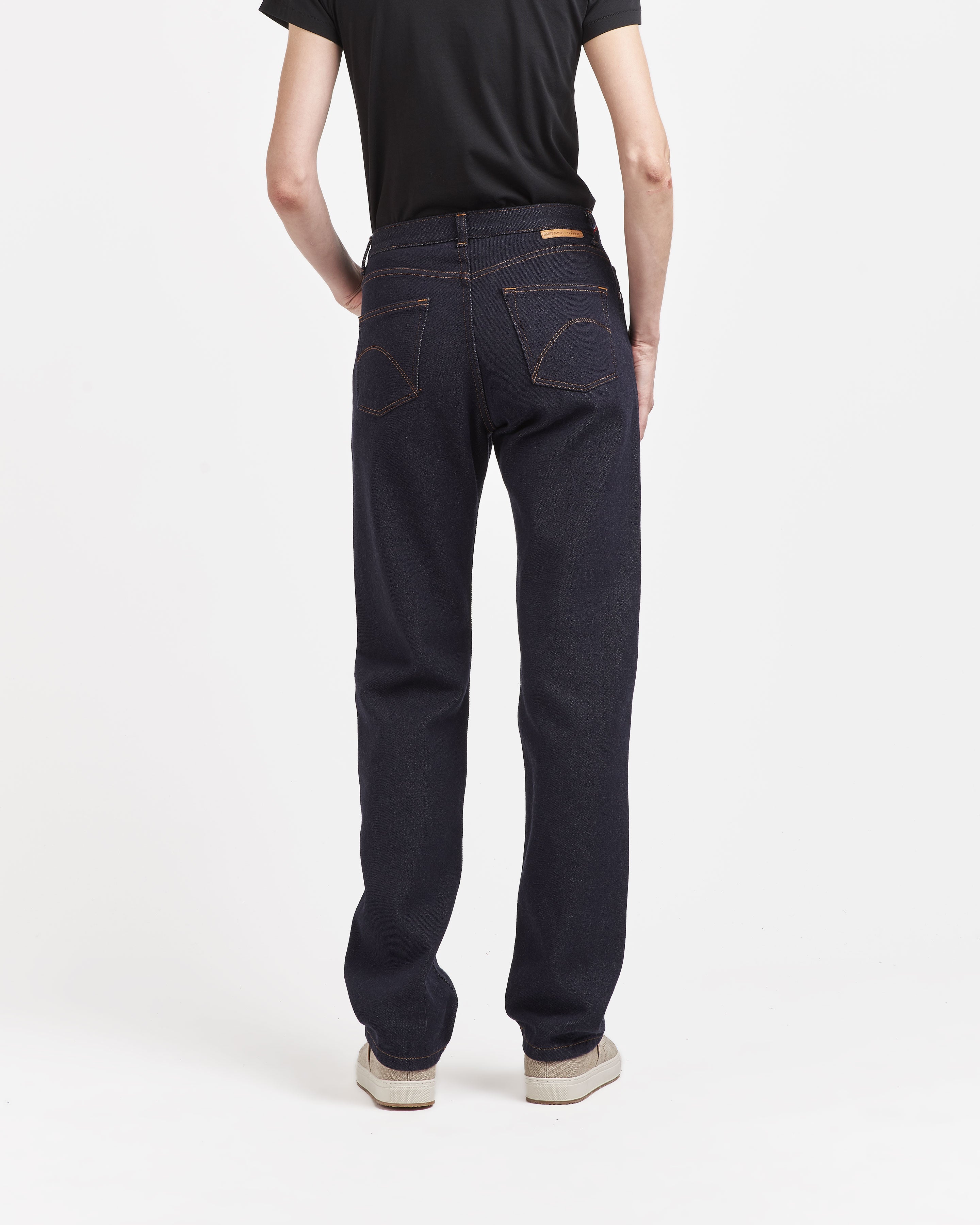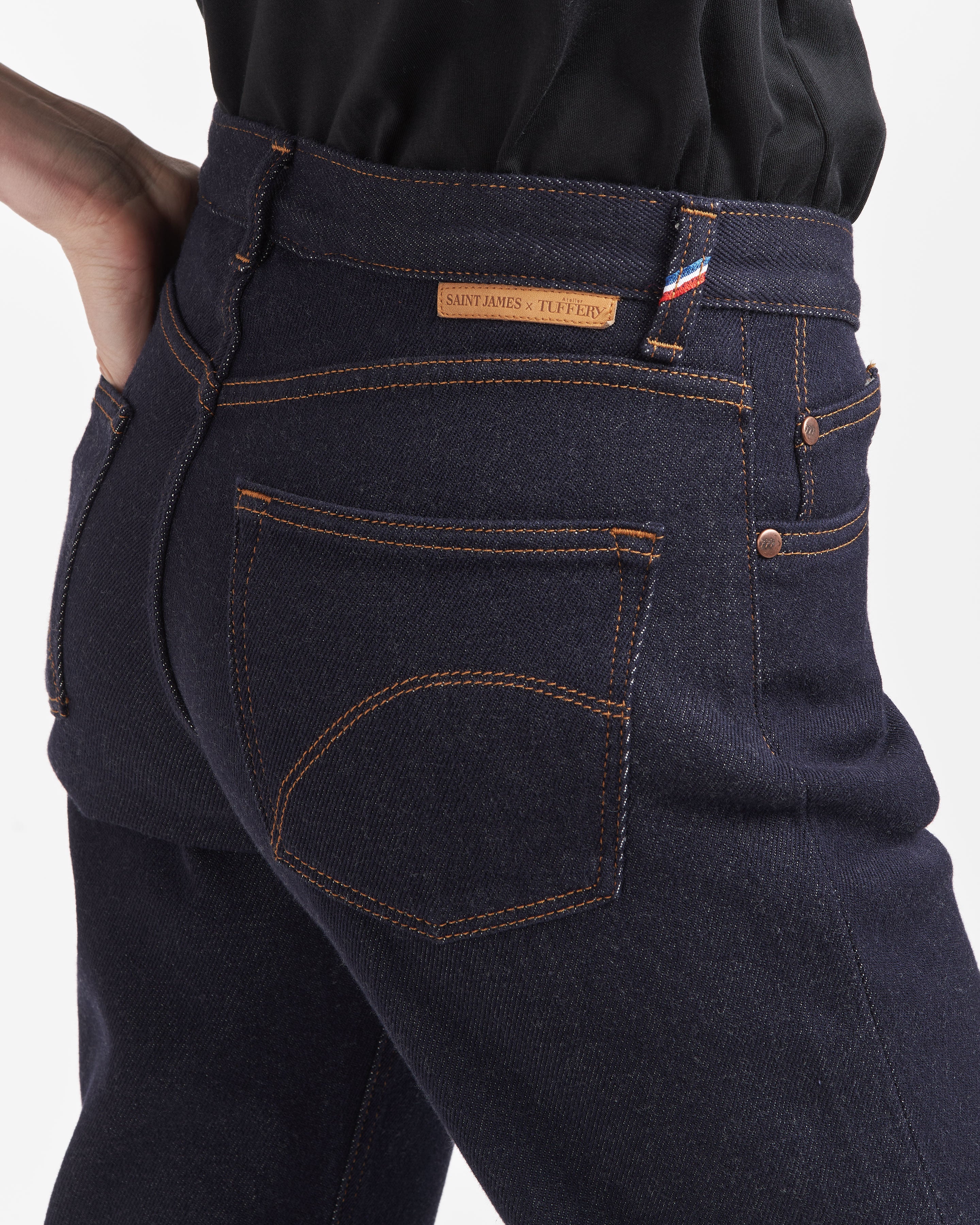 women jeans
Finish Saint James
Delivery within 3 to 5 days | Free from 160€ of purchases
French wool fabric: Tradition, proximity, ethics
45% Merino wool from Arles, authentic twill, responsible choice.
French tradition: A heritage of know-how since 1892
Proudly handmade in France, with high quality finishes.
Natural materials: Noble and durable
Careful selection of materials for fluid, light and elegant cuts.
Description
APOLLINE is the traditional blue jeans par excellence. A straight cut, a high waist, giving birth to an iconic piece that fits perfectly. Its innovative canvas is the first in the world to combine indigo cotton and local worsted wool.
Caracteristics
Color : Dark Blue Straight cut : Tall : Composition : 35% Merino wool from Arles, 65% organic cotton (French canvas) Fly : Zip Knobs : Copper Knobs Manufacture : Made in France
Our engagements
Traceability
Environmental impact
SAINT JAMES x Atelier TUFFERY collaboration: merino wool from Arles and local hemp for an exclusive collection
Our exclusive collection, the result of the collaboration between SAINT JAMES and Atelier TUFFERY, highlights the wool of merino sheep from Arles for sweaters and jeans, as well as the marriage of this wool with local hemp to create a unique French denim fabric, used for pea coats and tunics.
See more
Apollo
Iconic jeans with a straight cut and a flattering high waist
Apolline is Atelier TUFFERY's historic jeans, offering a timeless straight cut and a flattering high waist. These iconic jeans fit perfectly to create a vintage and refined look, easy to match with any outfit. Apolline is a wardrobe essential, offering a casual, chic style with a touch of sophistication. Discover jeans that combine comfort, femininity and a touch of vintage with Apolline from Atelier TUFFERY.
Home
women jeans
Apolline - Women's straight high-waisted wool jeans – SAINT JAMES x Atelier TUFFERY