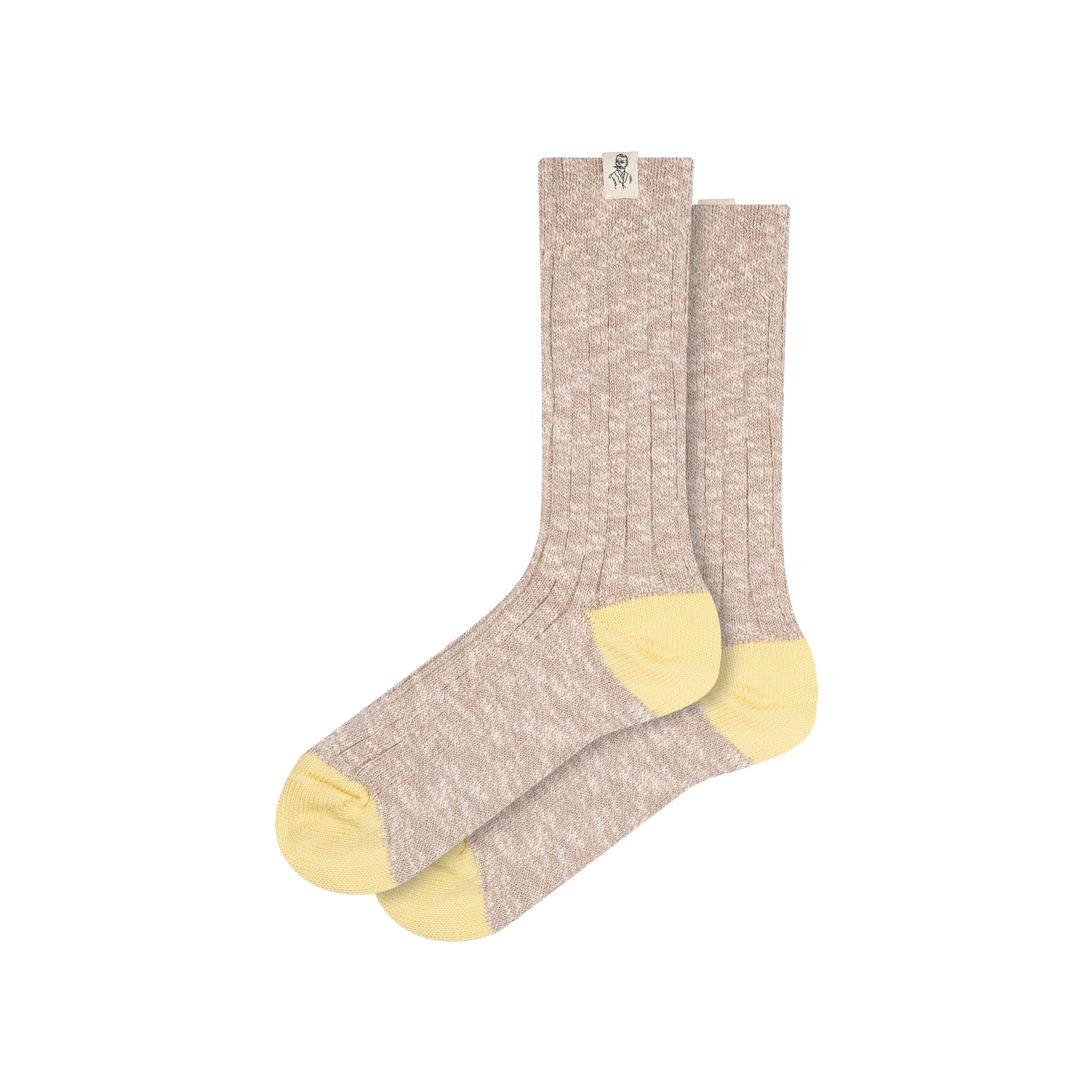 Socks
Living Heritage Company: Heritage of Excellence
Exceptional know-how, recognized by the State in 2017, looking to the future.
French tradition: A heritage of know-how since 1892
Proudly handmade in France, with high quality finishes.
French jeans designed to last
A sustainable choice that helps reduce your environmental footprint.
Description
Offered in a sunny shade, the Célestin model is a pair of thick and comfortable socks, perfect for bringing a bit of light and warmth to your feet during the winter. Worn with a cuff or without, this pair, proudly made in France, elegantly adapts to the shape of your foot, while adding a cheerful and colorful touch to your outfit thanks to its vibrant yellow hue.
Caracteristics
Color : Yellow Composition : 93% cotton – 5% polyamide – 2% elastane Manufacturing : Made in France – Saône-et-Loire