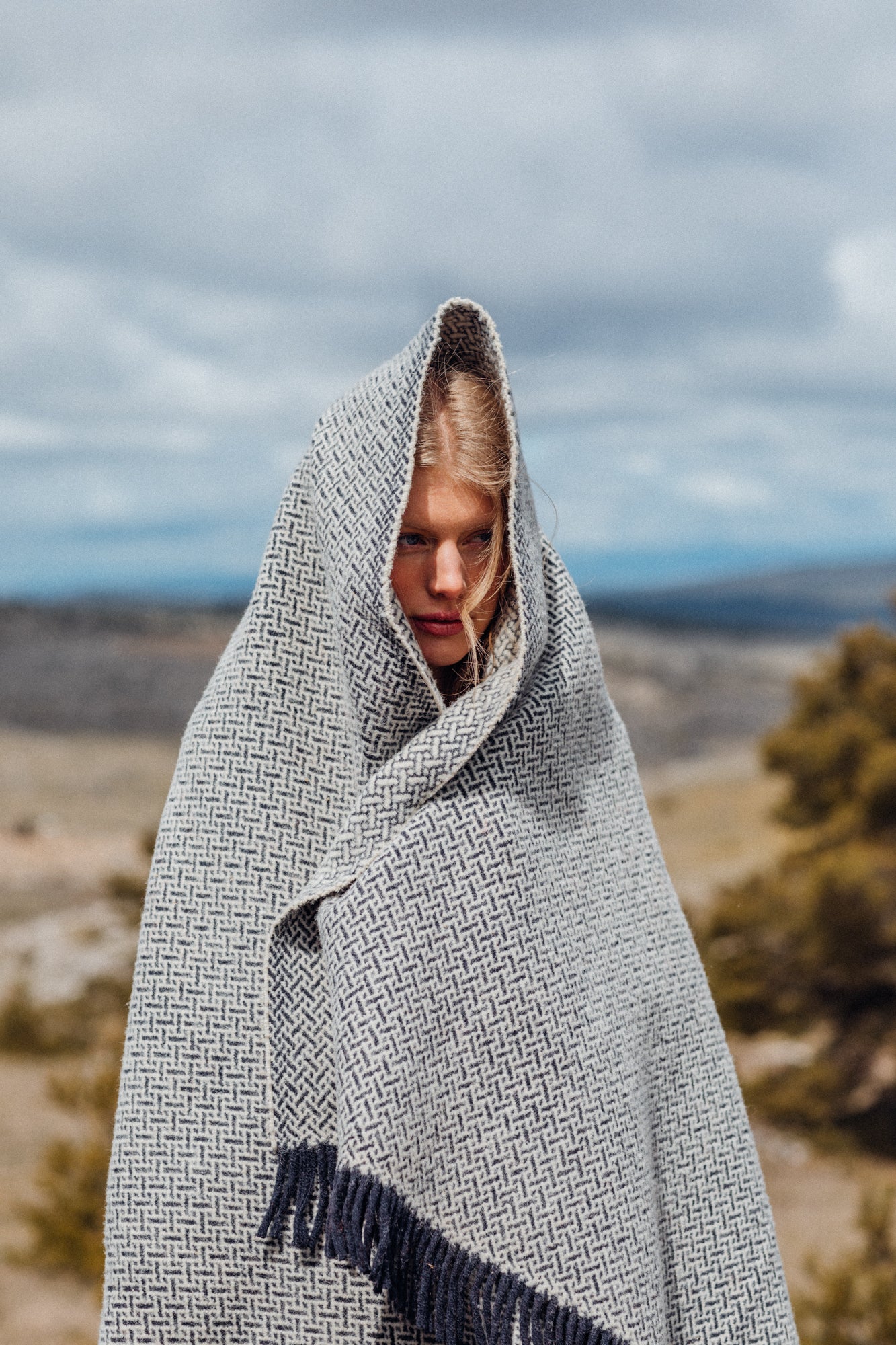 The Tuffery house
French tradition: A heritage of know-how since 1892
Proudly handmade in France, with high quality finishes.
Natural materials: Noble and durable
Careful selection of materials for fluid, light and elegant cuts.
Description
Increase your comfort with our blankets in 100% Lozère wool , an authentic fabric from Lacaune sheep from our rich region. Each blanket is the result of a respectful and local industry: the wool is harvested on the Causses of Lozère, washed in Gévaudan, spun in Ariège and finally woven in Tarn. In partnership with VirgoCoop , we process 13 tonnes of raw wool annually , converting what was once farm waste into a warm treasure for your home. Opt for the simple and natural charm of our blankets and wrap yourself in the history and quality of regional craftsmanship.
Caracteristics
Dimensions : 190 x 136 cm Color : Indigo / White Pattern : Cannage
Our engagements
Traceability
Environmental impact
Local Wool, from the Heart of Lozère to Your Interior
Every fiber tells a story; from the causses of Lozère where wool is meticulously harvested, to your interior where it finds its place as a delicate fabric. The Lacaune sheep, emblematic of our territory, provides us with this precious resource, which is transformed with passion and expertise throughout a committed and local journey. It travels from the laundry of Gévaudan to the spinning mill of Dreuilhe, and finally, is meticulously woven at Tissages d'Autan in the Tarn. Each step, coordinated by our partner Virgocoop, celebrates regional know-how and a devotion to quality and sustainability.

In transforming 13 tonnes of raw wool this year, we breathe new life into what was once an agricultural waste, turning it into a valuable resource. Each of our creations goes beyond aesthetics, embodying a deep commitment to our lands, our traditions, and sustainability.