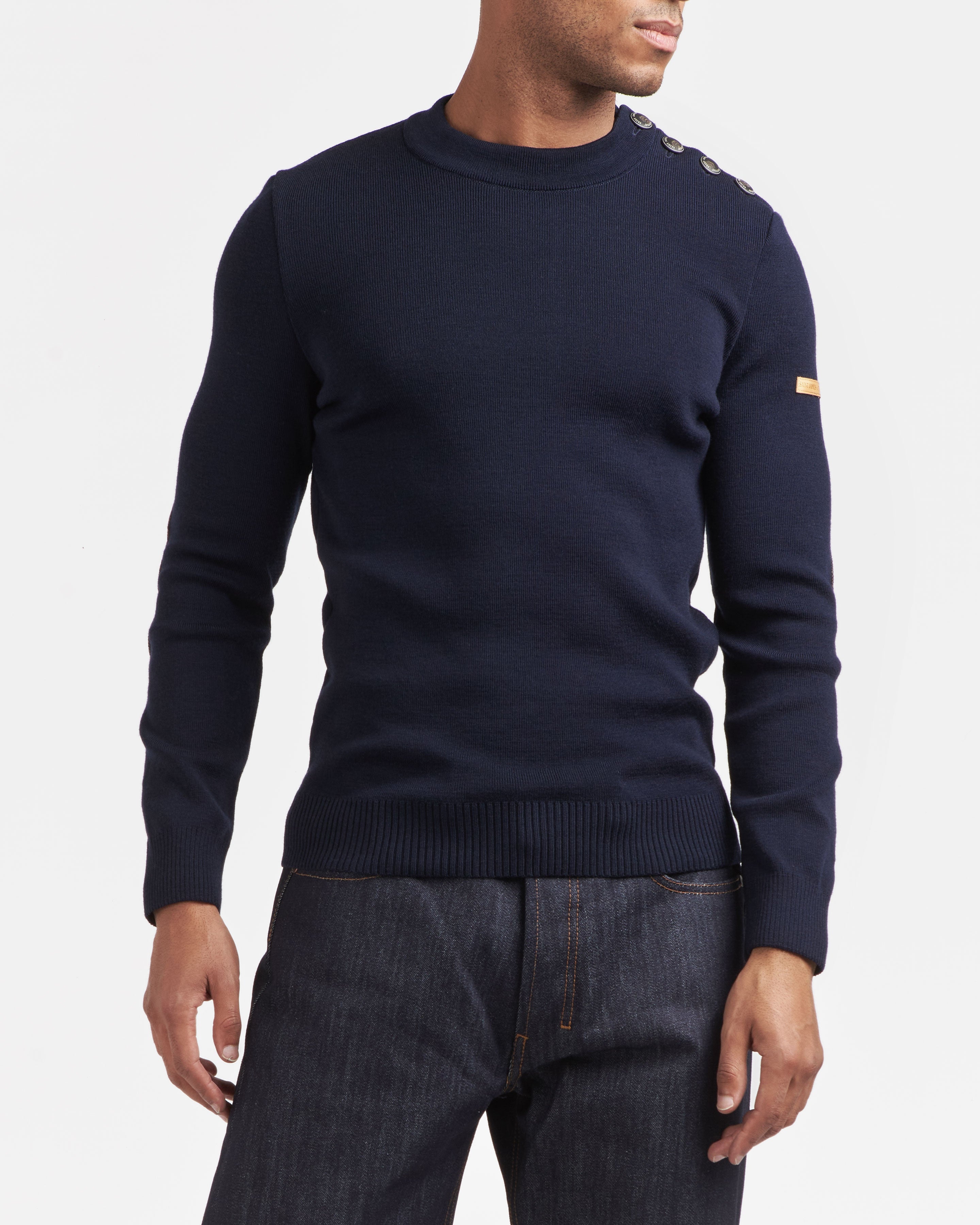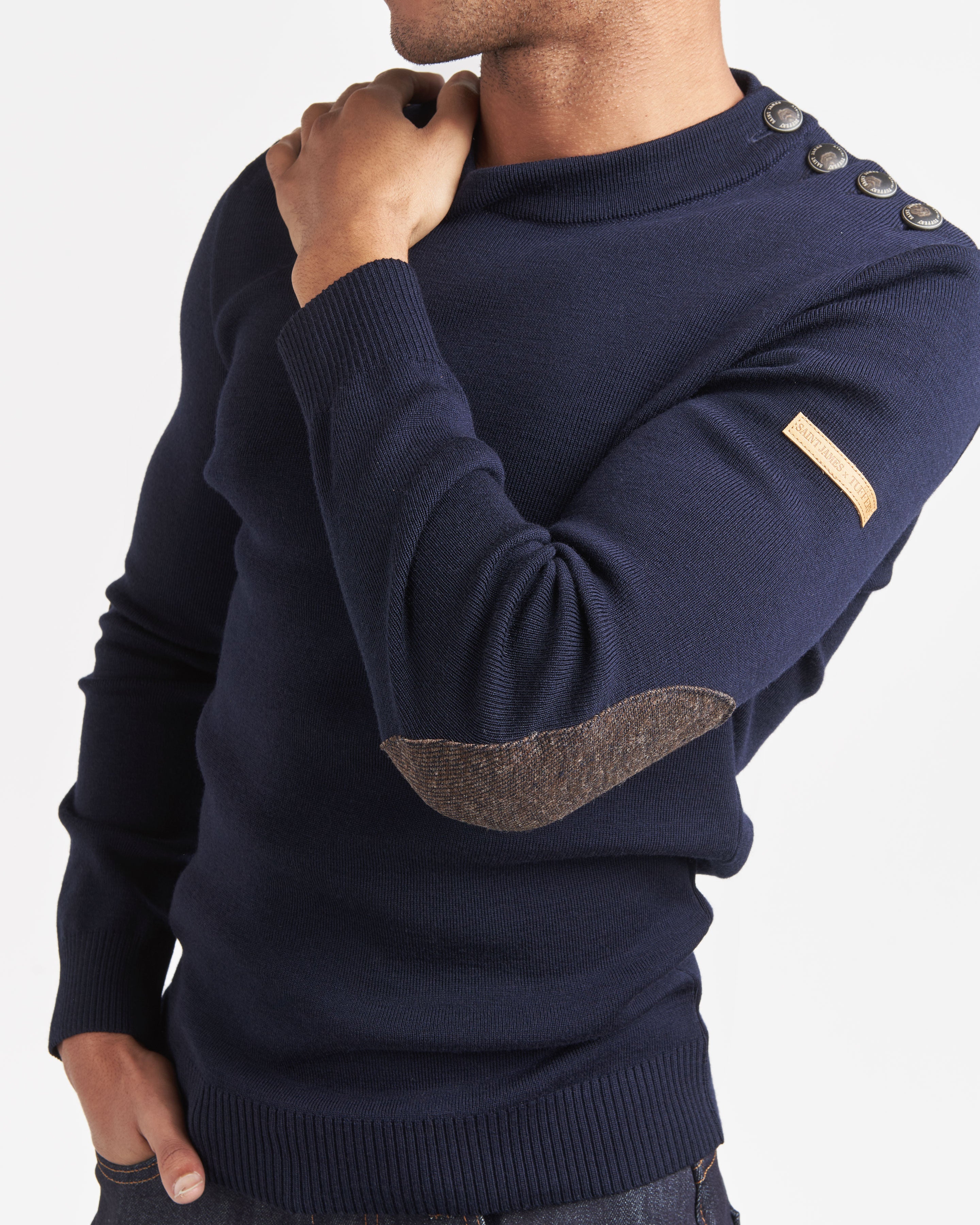 Jackets, jackets and coats for men
Finish Saint James
Delivery within 3 to 5 days | Free from 160€ of purchases
Local and eco-responsible hemp canvas: An ethical choice
50% European hemp, eco-friendly fluid heather twill.
French tradition: A heritage of know-how since 1892
Proudly handmade in France, with high quality finishes.
Natural materials: Noble and durable
Careful selection of materials for fluid, light and elegant cuts.
Description
PATRIMOINE is THE real sailor sweater to protect yourself from bad weather and everyday urban life. A soft and supple weave with ultra-resistant wool. You can recognize it by the SAINT-JAMES signature, with this jacron on the left arm, created in leather for the nobility of the material. Woven entirely in 100% merino wool, elbow patches invite hemp for a colorful alternative between gray and blue, reminiscent of the Normandy seabed. 4 essential buttons finish structuring the silhouette on the left shoulder.
Caracteristics
Color : Charcoal Blue Fitted cut : Composition : 100% merino wool from Arles Elbow yoke : 65% indigo hemp (dyed in France), 35% naturally brown Merino d'Arles twill Buttons : 4 shank buttons with logo and leather jacron Manufacture : Made in France
SAINT JAMES x Atelier TUFFERY collaboration: merino wool from Arles and local hemp for an exclusive collection
Our exclusive collection, the result of the collaboration between SAINT JAMES and Atelier TUFFERY, highlights the wool of merino sheep from Arles for sweaters and jeans, as well as the marriage of this wool with local hemp to create a unique French denim fabric, used for pea coats and tunics.
See more