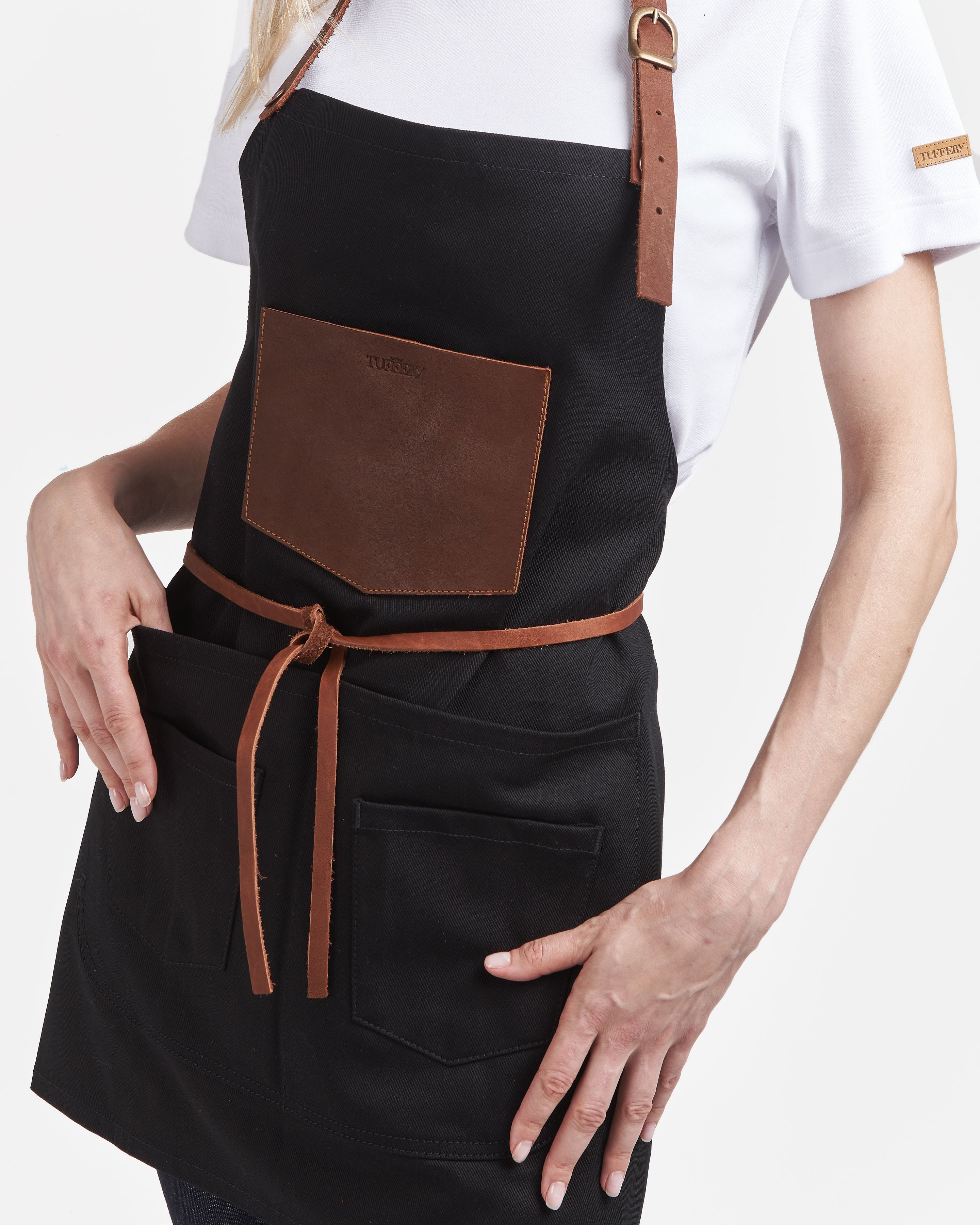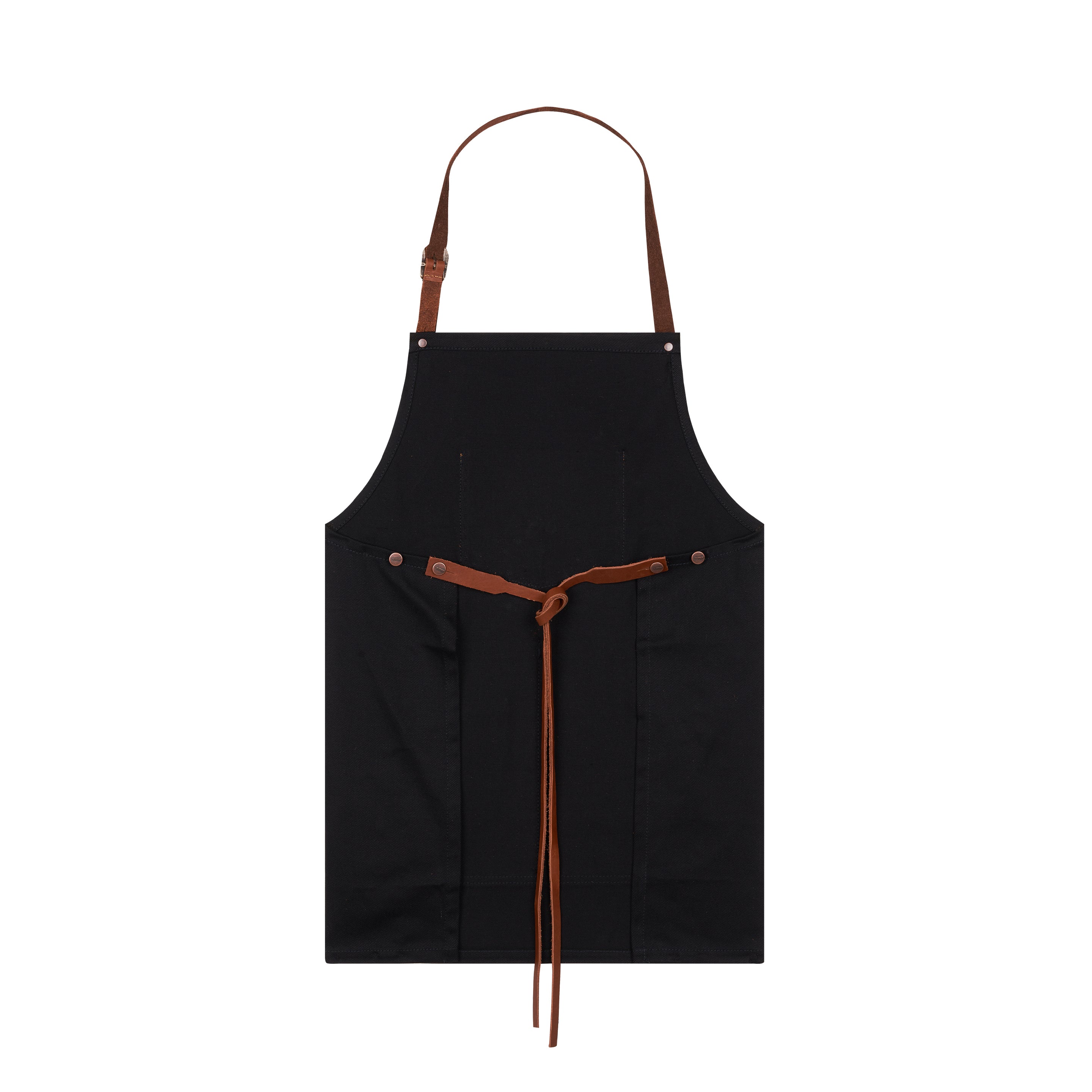 Aprons
French tradition: A heritage of know-how since 1892
Proudly handmade in France, with high quality finishes.
Living Heritage Company: Heritage of Excellence
Exceptional know-how, recognized by the State in 2017, looking to the future.
100% organic cotton canvas: A responsible choice
Our GOTS-labeled canvas guarantees ecological and responsible production.
Description
Ce modèle, en version courte, présente une élégante teinte noire, alliant sobriété et l'essence artisanale de la maison Atelier TUFFERY. Adapté aux particuliers ainsi qu'aux professionnels, ce tablier est la pièce parfaite pour ceux qui cherchent à combiner fonctionnalité et style.

Le + Atelier Tuffery : Personnalisez votre tablier avec une broderie réalisée à la main !

Caracteristics
Couleur : Noir Toile : Sergé noir (13,4 Oz) Origine France (Vosges) Composition : 100% coton Longueur : 65 cm Origine du cuir : France Fabrication : Made in France