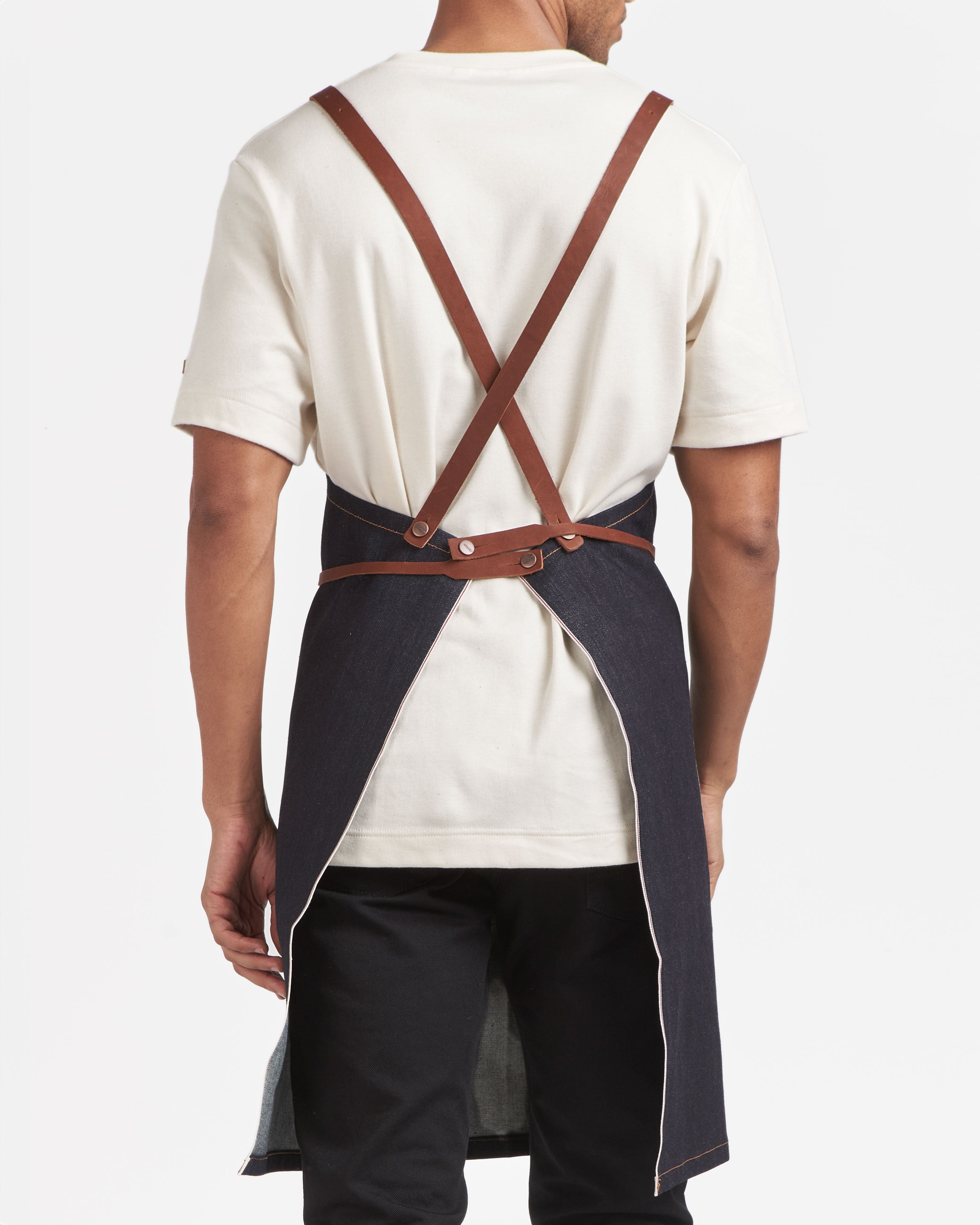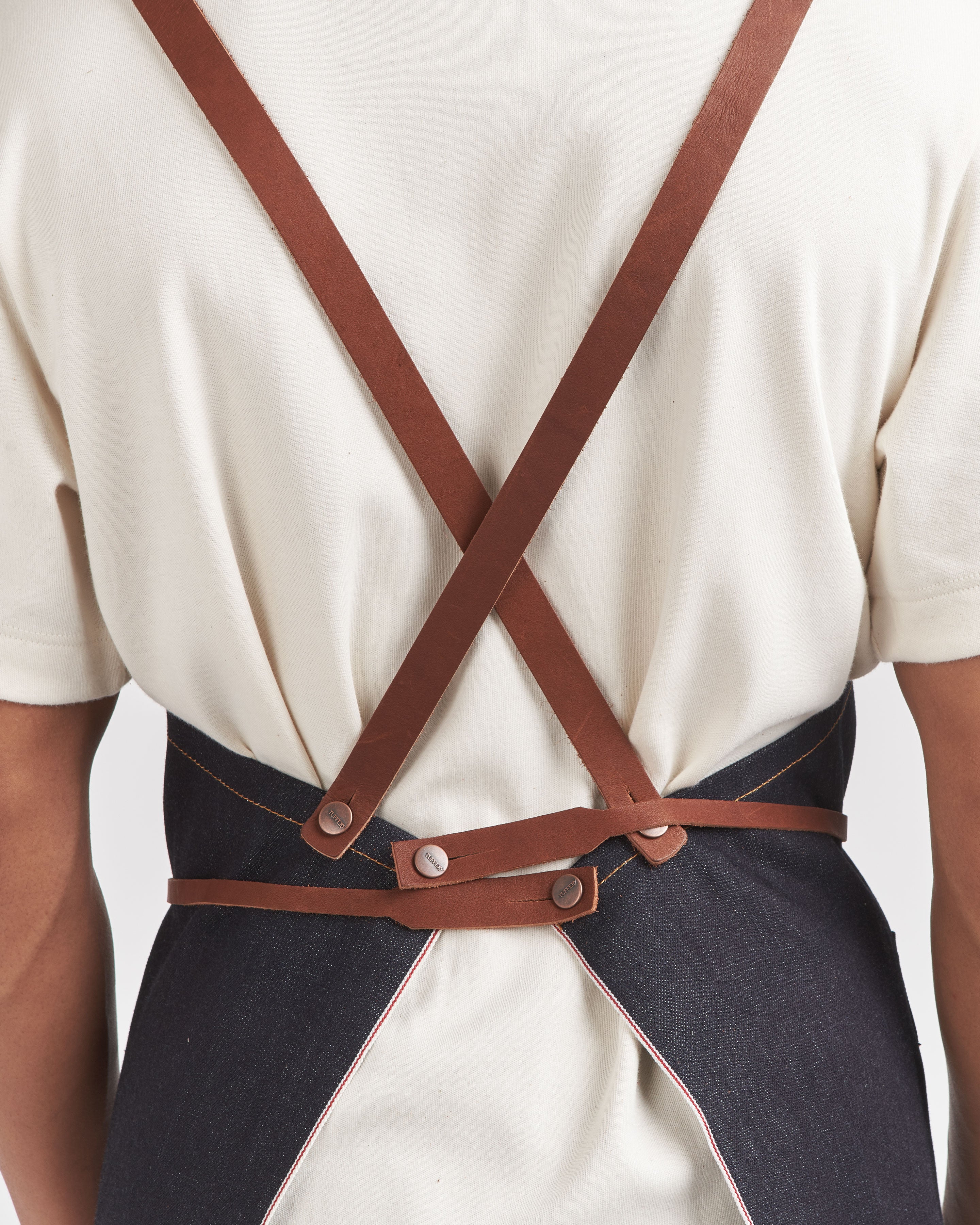 Aprons
Living Heritage Company: Heritage of Excellence
Exceptional know-how, recognized by the State in 2017, looking to the future.
French tradition: A heritage of know-how since 1892
Proudly handmade in France, with high quality finishes.
French jeans designed to last
A sustainable choice that helps reduce your environmental footprint.
Description
This model has been designed to transform the classic apron into a unique piece, where every detail has been thought out. Straps, rather than a neck strap, inspired by the Désiré model, a patch pocket in full-grain leather, suitable for individuals and professionals alike. The Atelier TUFFERY +: personalize your apron with hand-made embroidery.
Caracteristics
Colour : Deep Raw Natural Indigo Canvas : Handmade Selvedge (12.5 Oz) Origin Italy Material : 100% cotton Length : 85cm Origin of the leather : France Manufacture : Made in France