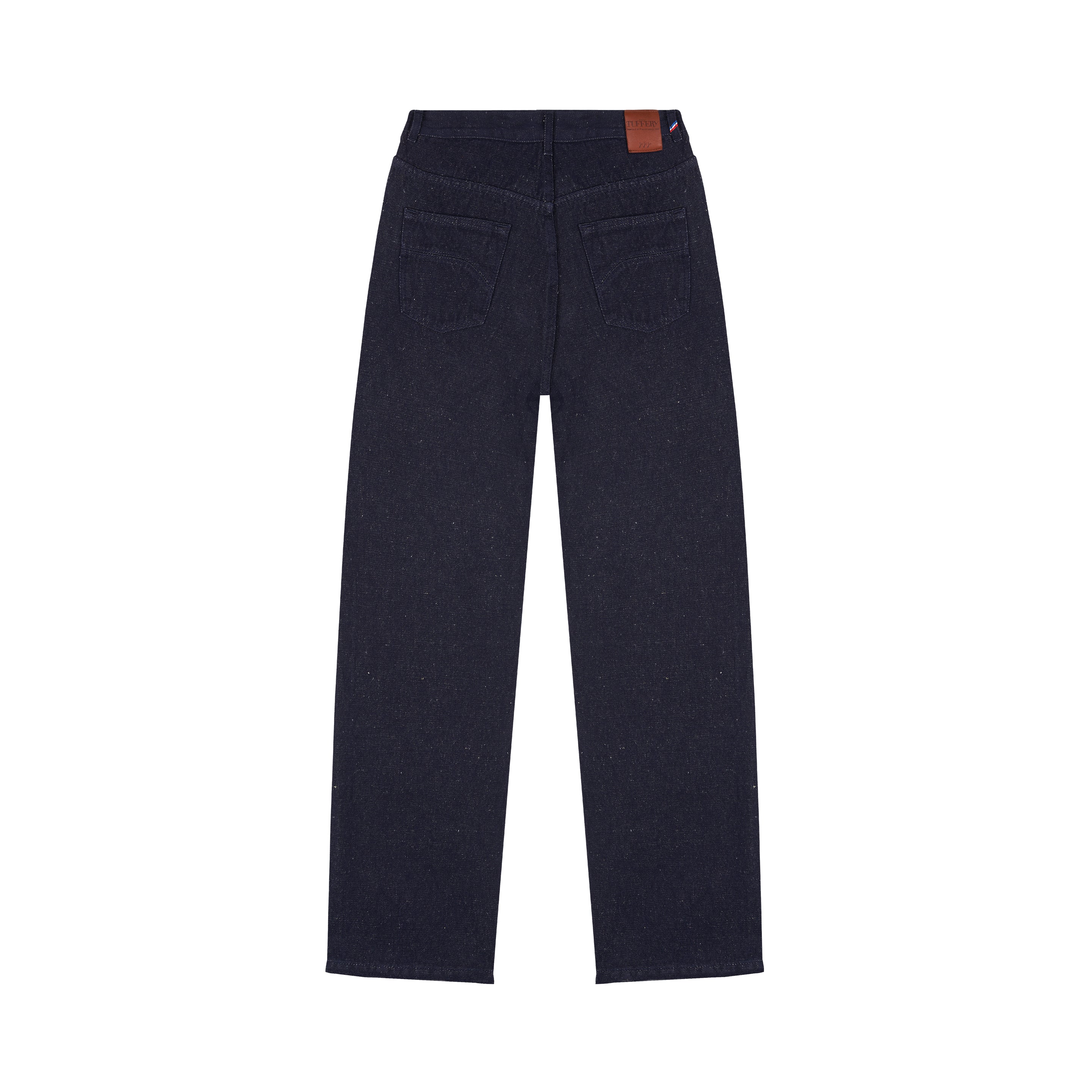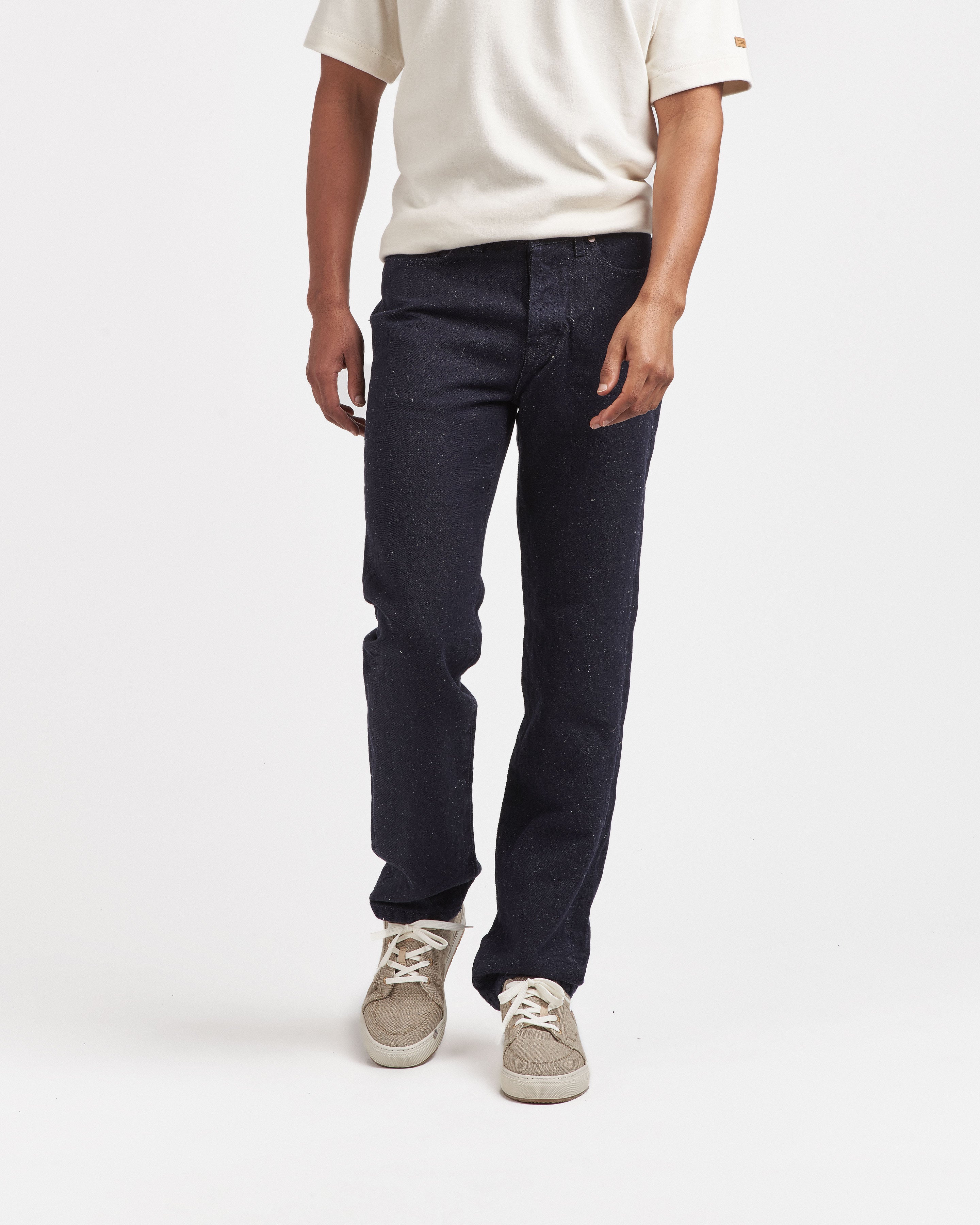 unisex jeans
Finish Hemp
Delivery within 3 to 5 days | Free from 160€ of purchases
Local and eco-responsible hemp canvas: An ethical choice
50% European hemp, eco-friendly fluid heather twill.
French tradition: A heritage of know-how since 1892
Proudly handmade in France, with high quality finishes.
Natural materials: Noble and durable
Careful selection of materials for fluid, light and elegant cuts.
Description
The Désiré hemp jeans are the ideal piece for lovers of comfort and casual style. This wide fit combined with a flattering high waist and button fly, replicates the authentic 20th century work overtrousers. Unisex pants leaving the body free to move for a casual yet elegant look. Its hemp and organic cotton twill fabric is the perfect choice for those looking to combine fashion and respect for the environment. The 40% hemp blend gives these jeans a unique texture that will evolve over time, making them look even better with every wash.
The Désiré jeans are the perfect exceptional jeans for anyone who wants to combine style, comfort and durability in one piece.
Caracteristics
Color : Indigo Fit : Wide Tall : Canvas : Twill Indigo (12.3 Oz) Origin France Composition : 60% organic cotton 40% hemp Buttons : Recycled copper Fly : Buttons Mounting thread : Origin Europe Manufacture : Made in France
Our engagements
Traceability
Environmental impact
Hemp canvas: local, ethical and eco-responsible
Our hemp canvas, made from 40% European hemp, embodies our commitment to sustainability and eco-responsibility. This fluid, mottled natural fiber offers comfort, durability and contributes to the preservation of the planet. By opting for our hemp canvas, you are making an eco-responsible choice, because hemp requires less water and pesticides than other textile crops, and it is biodegradable. In addition, you support the local economy by promoting the use of European hemp and by collaborating with partners who respect ethical practices throughout the manufacturing process. Make the choice of sustainable and responsible fashion with our hemp canvas.
See more
Longed for
The modern reinvention of the work overtrousers
Désiré is the jean that reinvents the authentic 20th century work overtrousers with a modern twist. This versatile style can be worn with or without straps, allowing you to express your personal style. Inspired by industrial heritage, Désiré combines functionality and aesthetics for a contemporary silhouette. It strikes the perfect balance between comfort and style. Discover a piece that pays homage to the past while embodying modernity with Désiré, jeans with a unique character from Atelier TUFFERY.