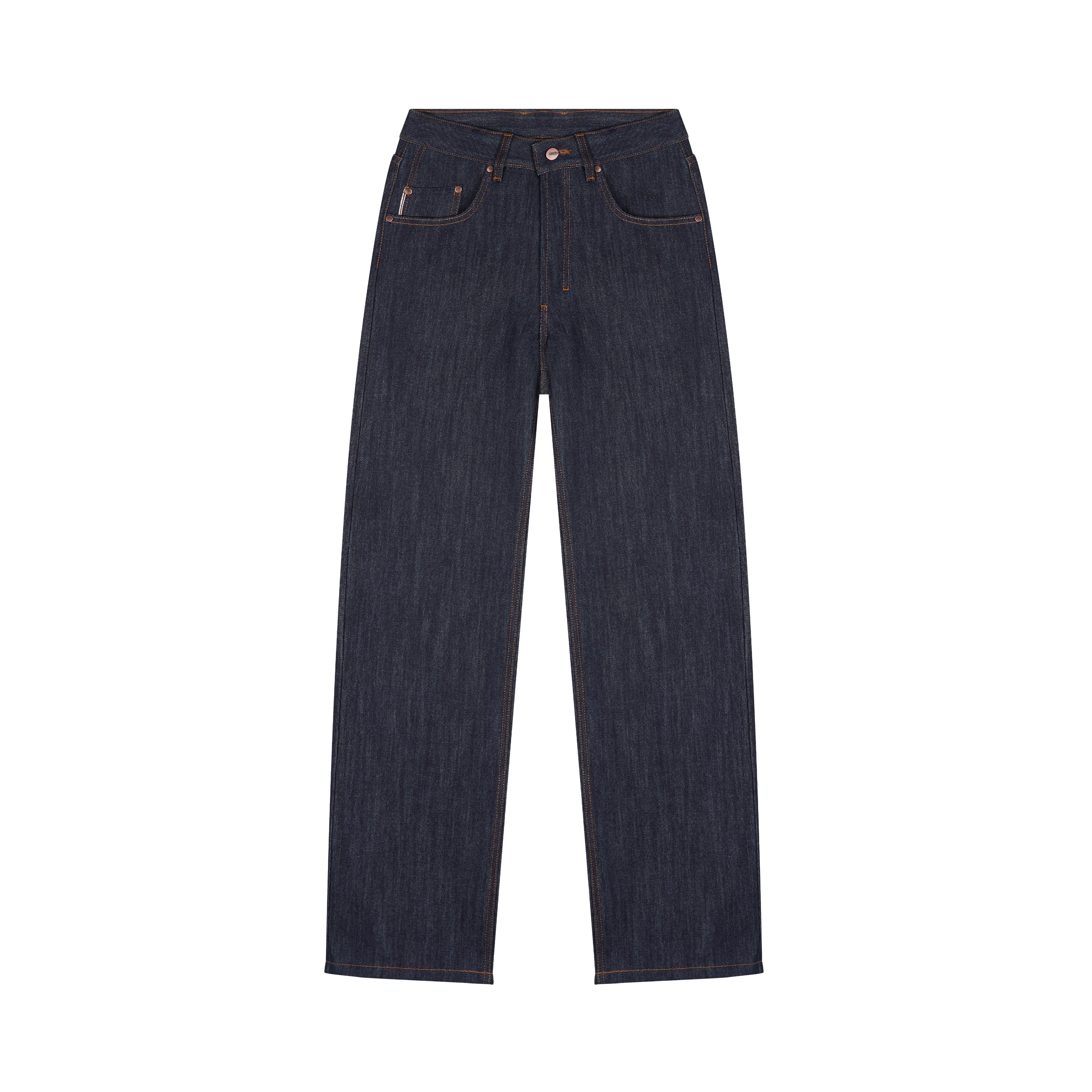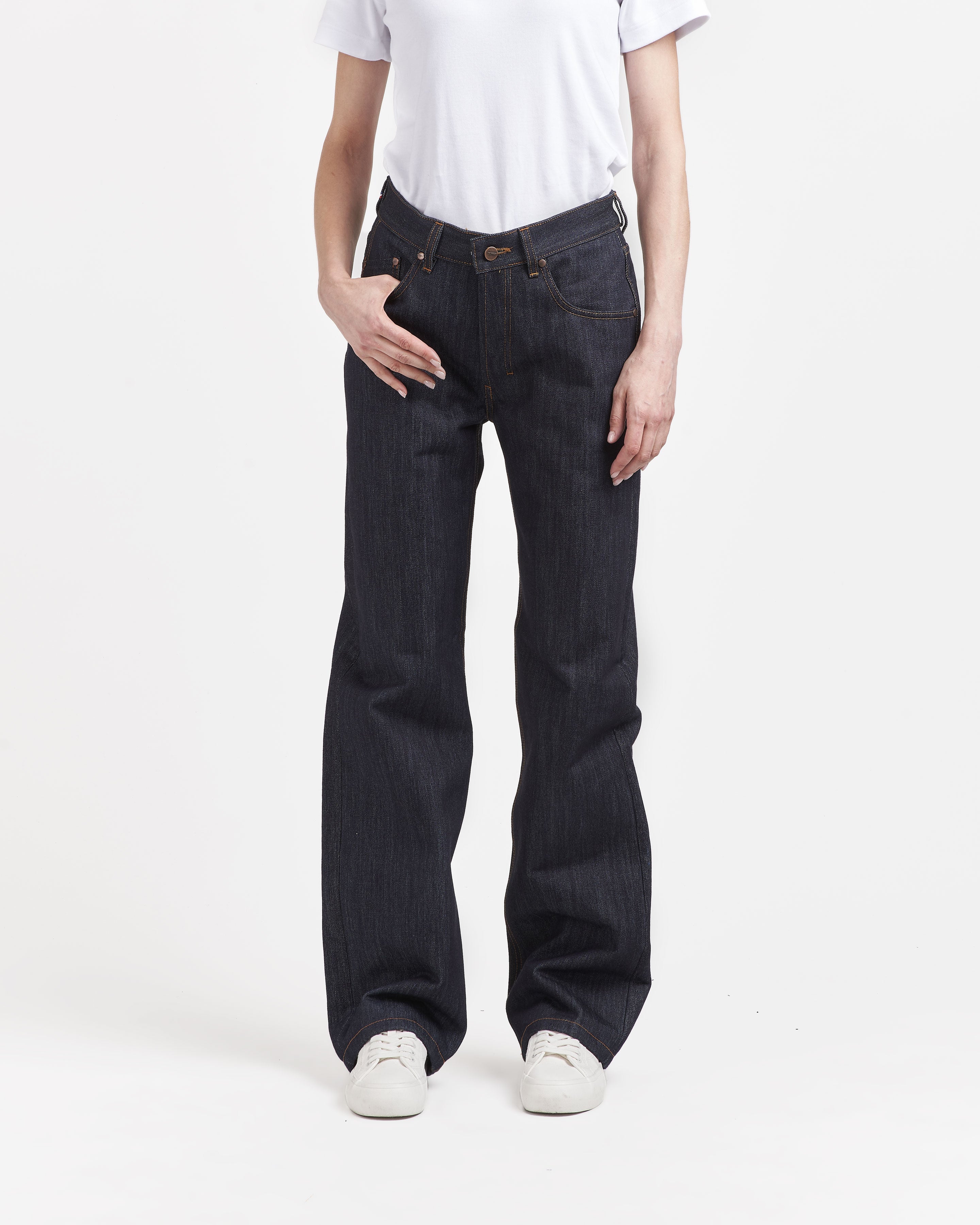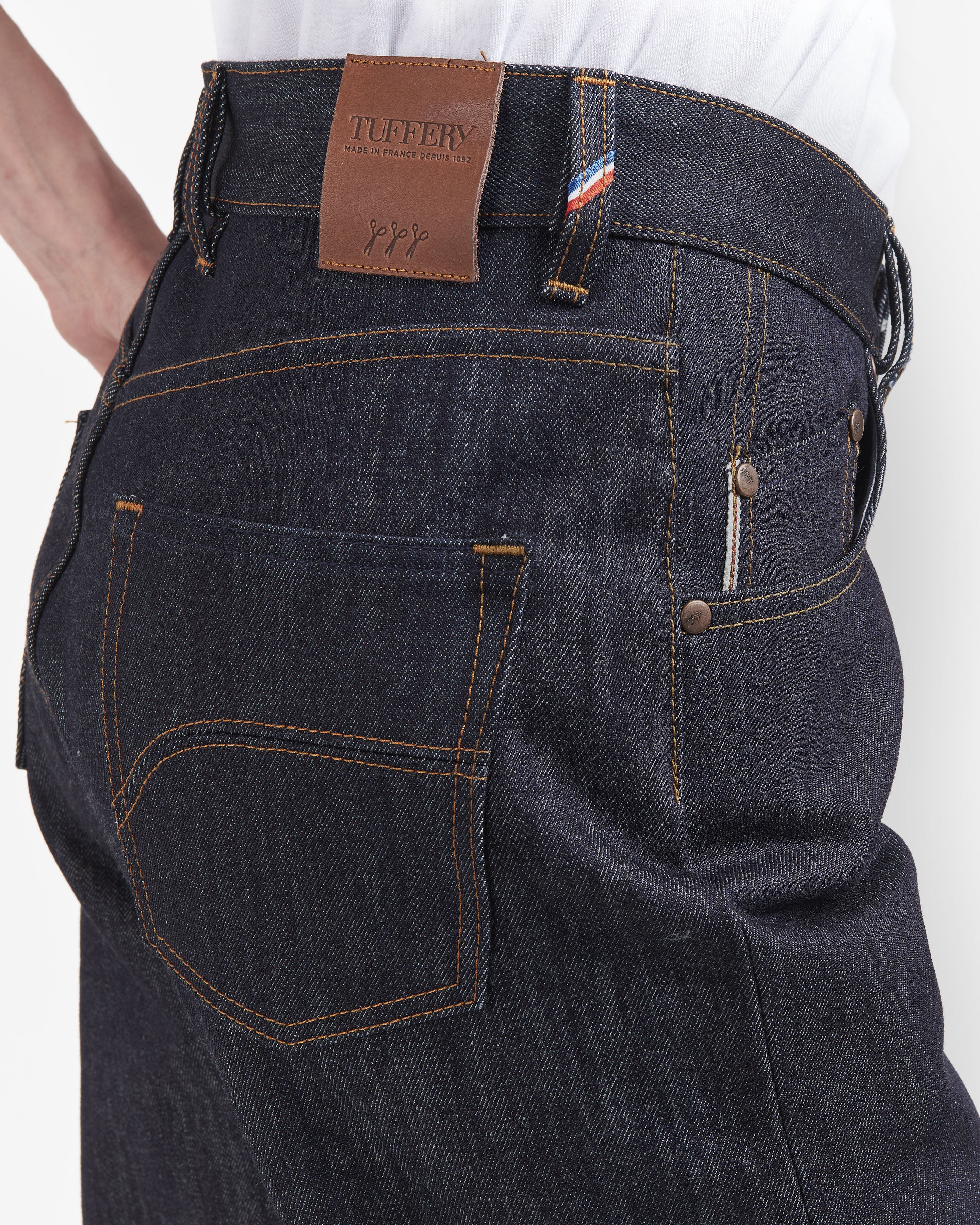 unisex jeans
Finish Selvedge
Delivery within 3 to 5 days | Free from 160€ of purchases
Living Heritage Company: Heritage of Excellence
Exceptional know-how, recognized by the State in 2017, looking to the future.
French tradition: A heritage of know-how since 1892
Proudly handmade in France, with high quality finishes.
French jeans designed to last
A sustainable choice that helps reduce your environmental footprint.
Description
Désiré is the model reproducing the authentic 20th century over-trousers, which were worn wide, over clothing and left the body free to move. It has now been reinvented and can be worn with or without straps.
Caracteristics
Colour : raw natural indigo Fit : Wide Tall : Canvas : Handmade Selvedge (15.5 Oz) Origin Italy Material : 100% cotton Buttons : Recycled copper Fly : Zip – Origin Spain Mounting thread : Origin Europe Manufacture : Made in France
Our engagements
Traceability
Environmental impact
Longed for
The modern reinvention of the work overtrousers
Désiré is the jean that reinvents the authentic 20th century work overtrousers with a modern twist. This versatile style can be worn with or without straps, allowing you to express your personal style. Inspired by industrial heritage, Désiré combines functionality and aesthetics for a contemporary silhouette. It strikes the perfect balance between comfort and style. Discover a piece that pays homage to the past while embodying modernity with Désiré, jeans with a unique character from Atelier TUFFERY.