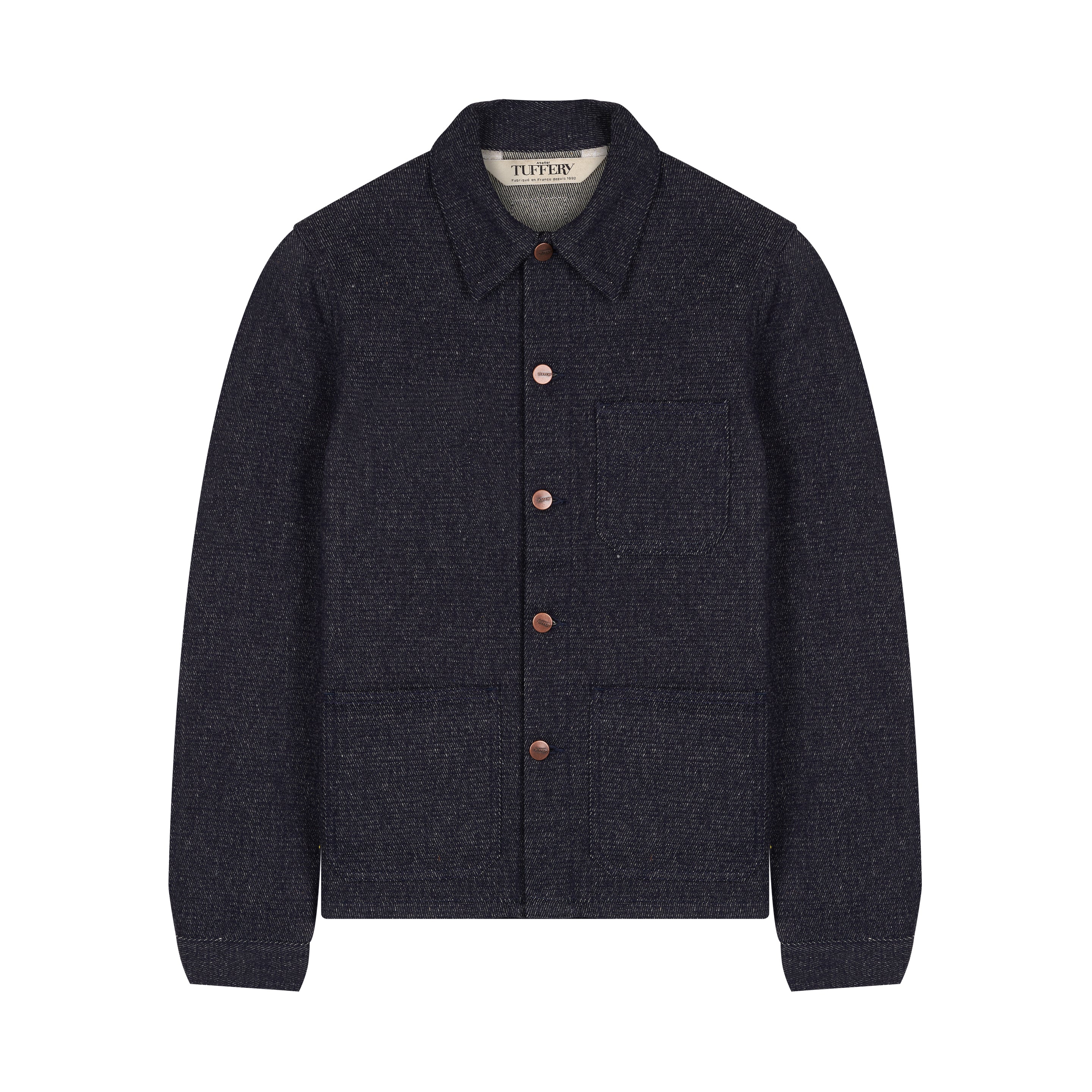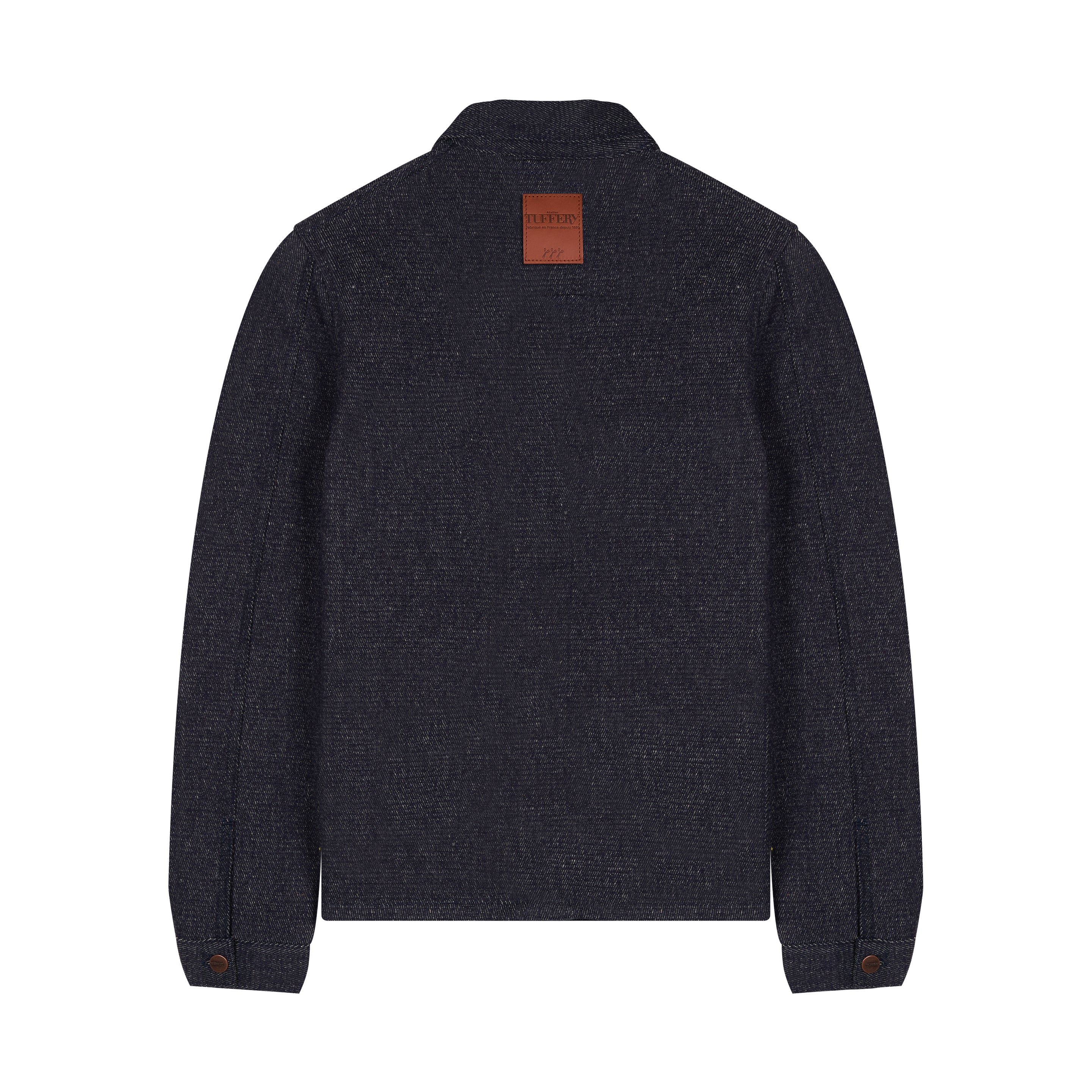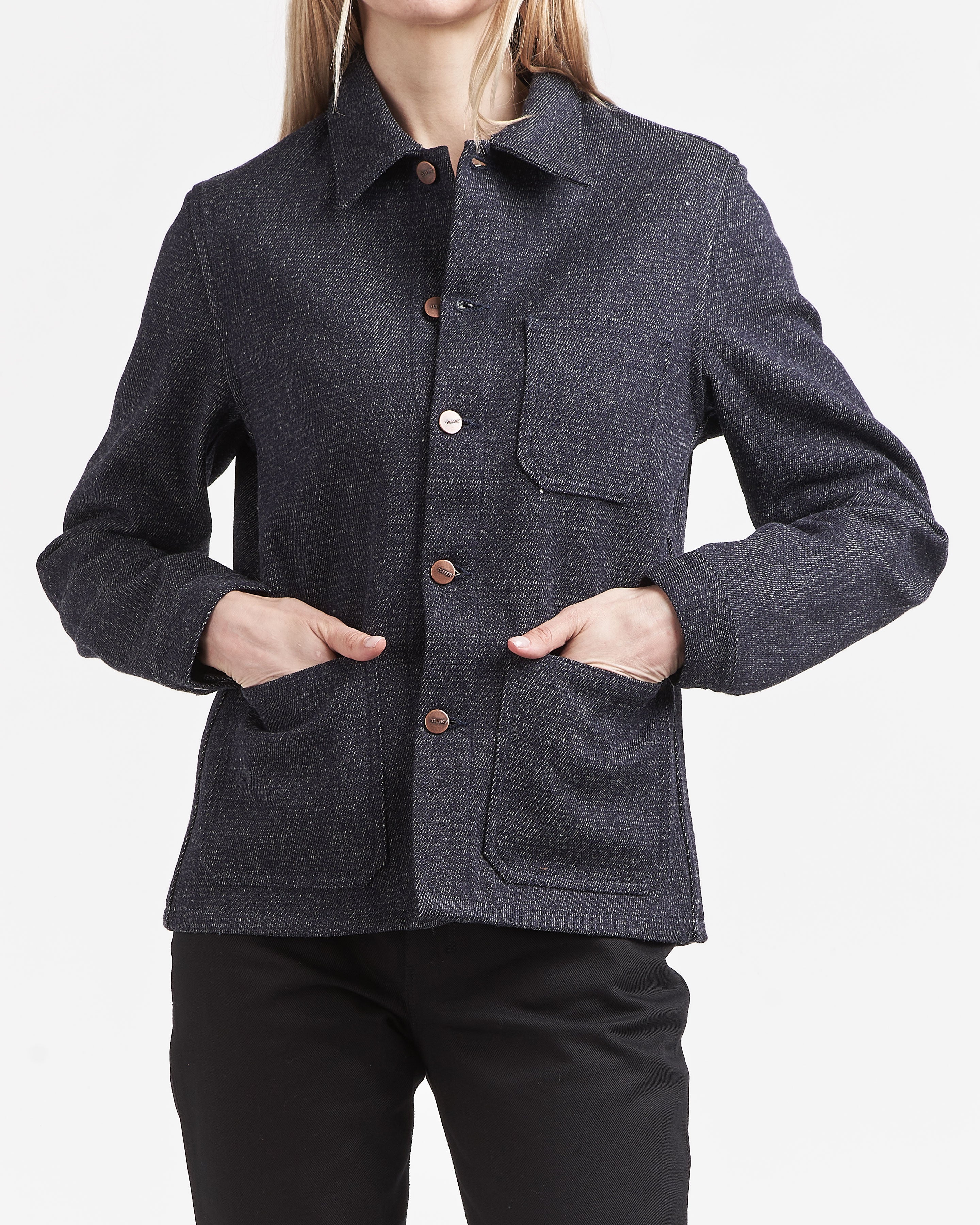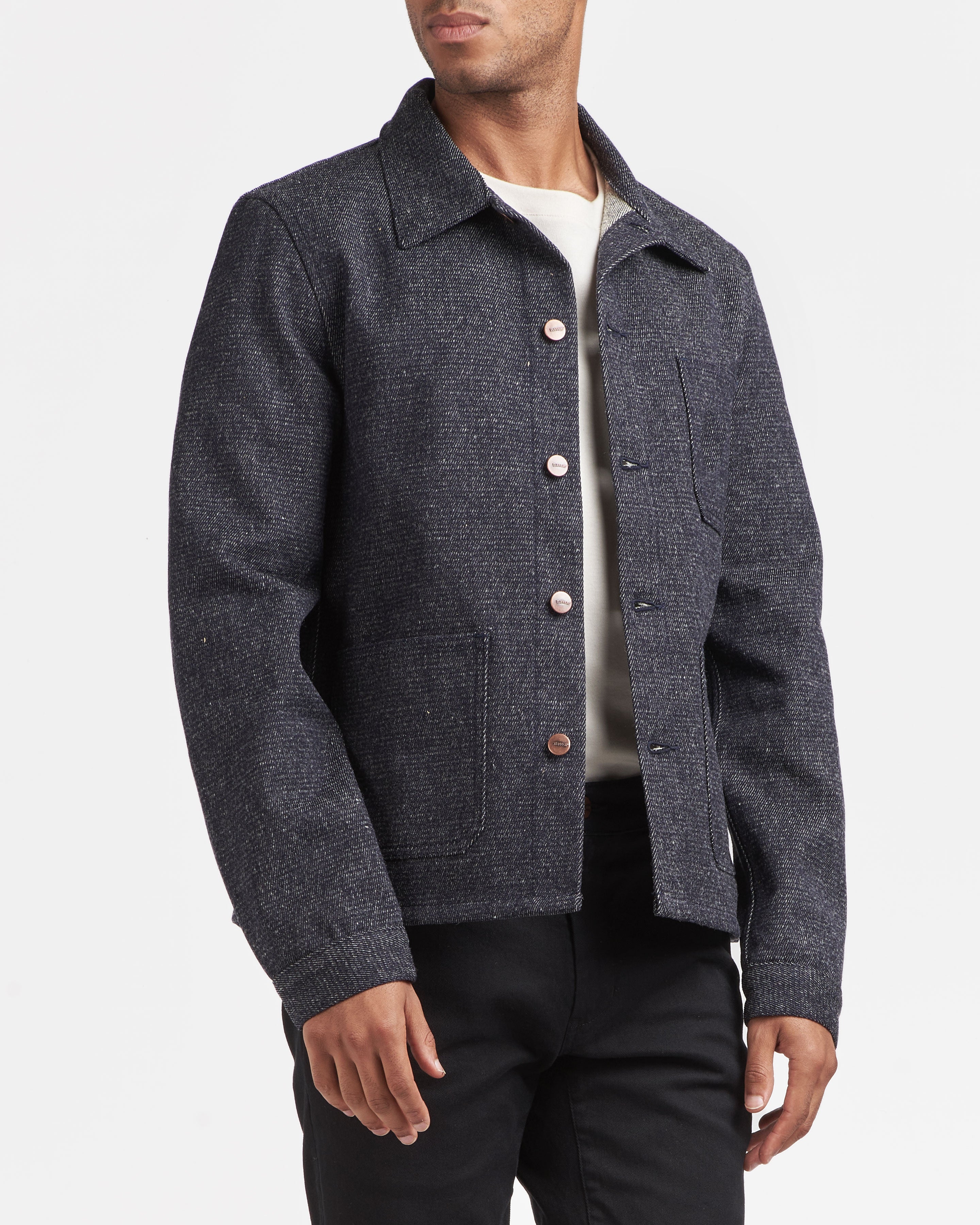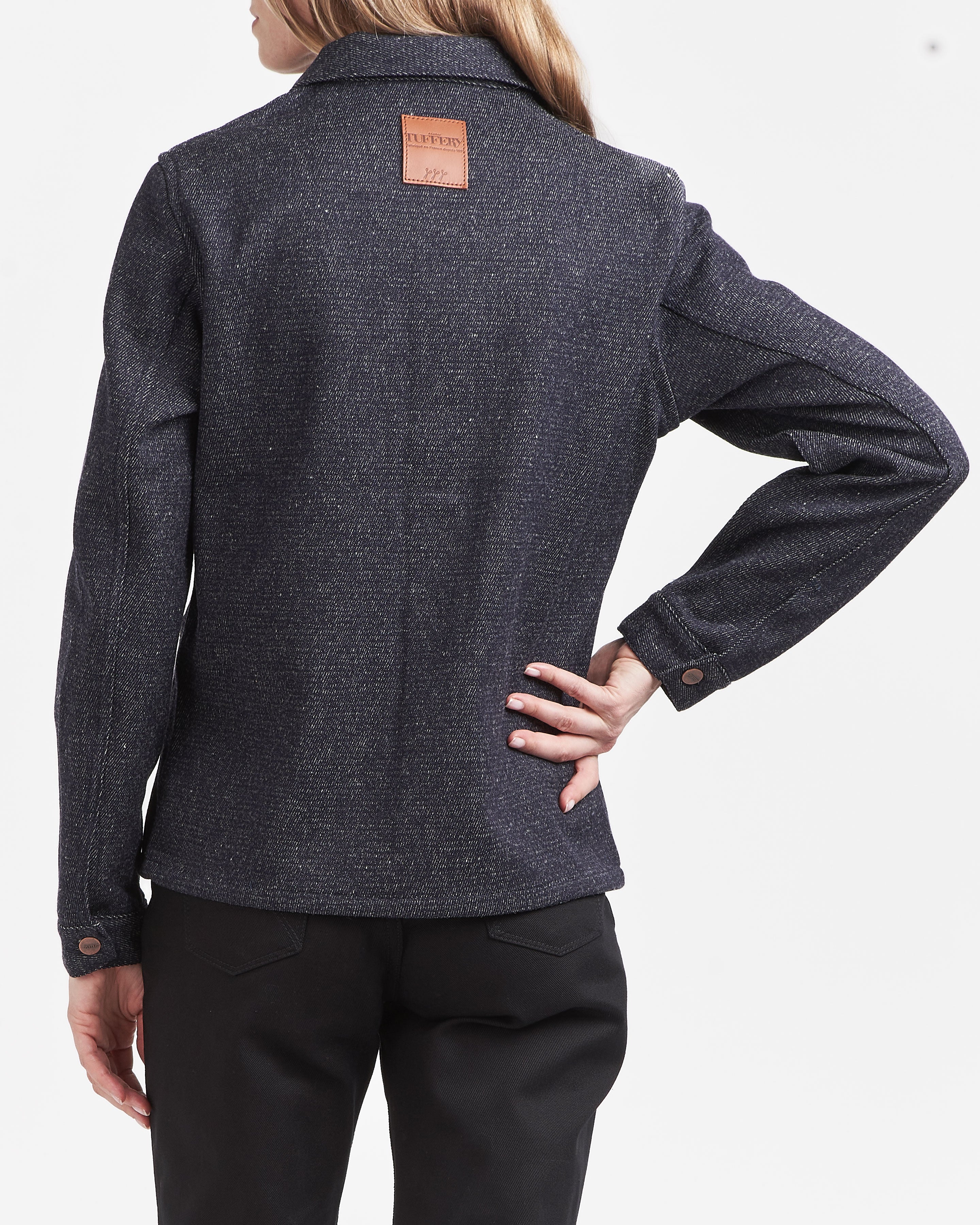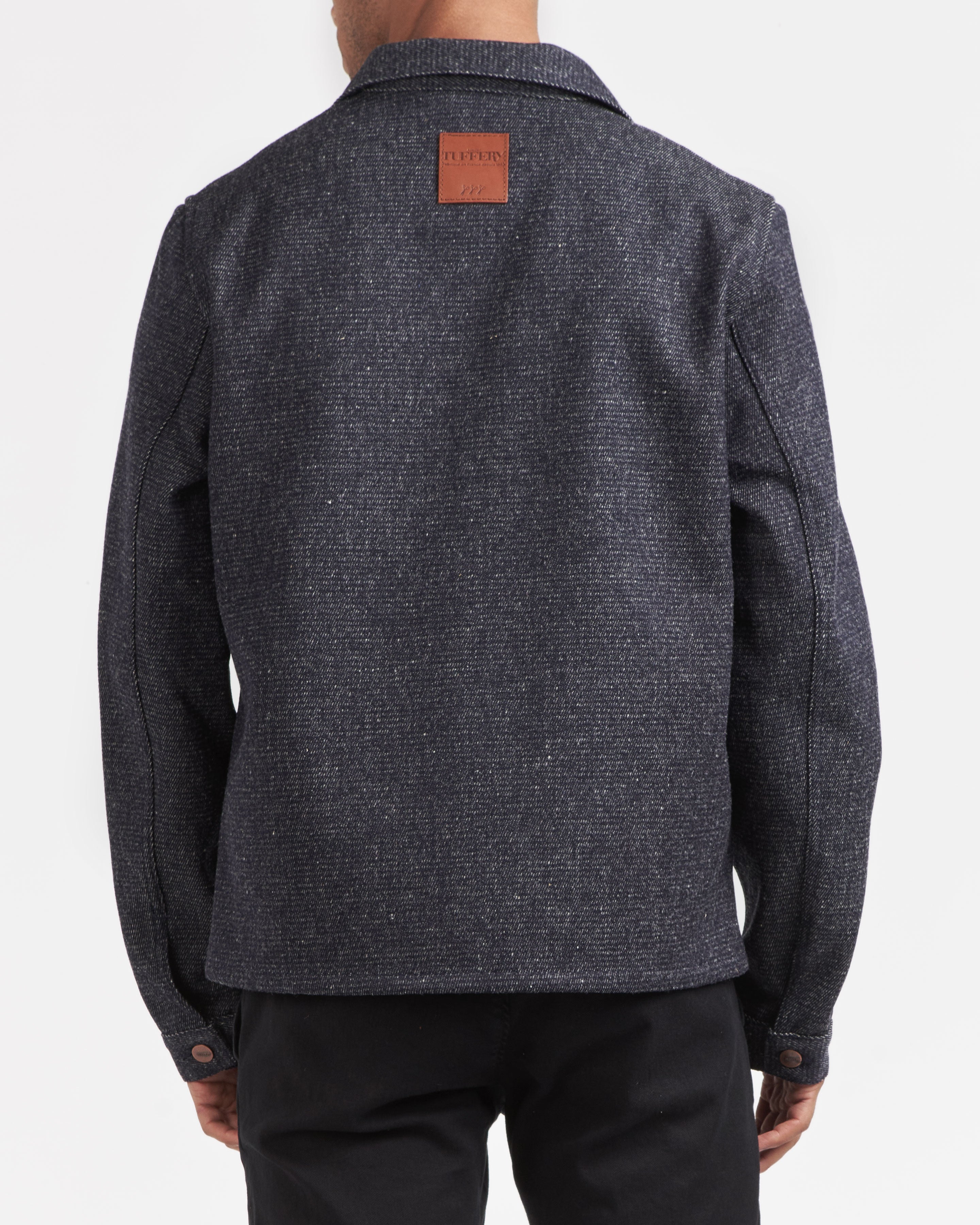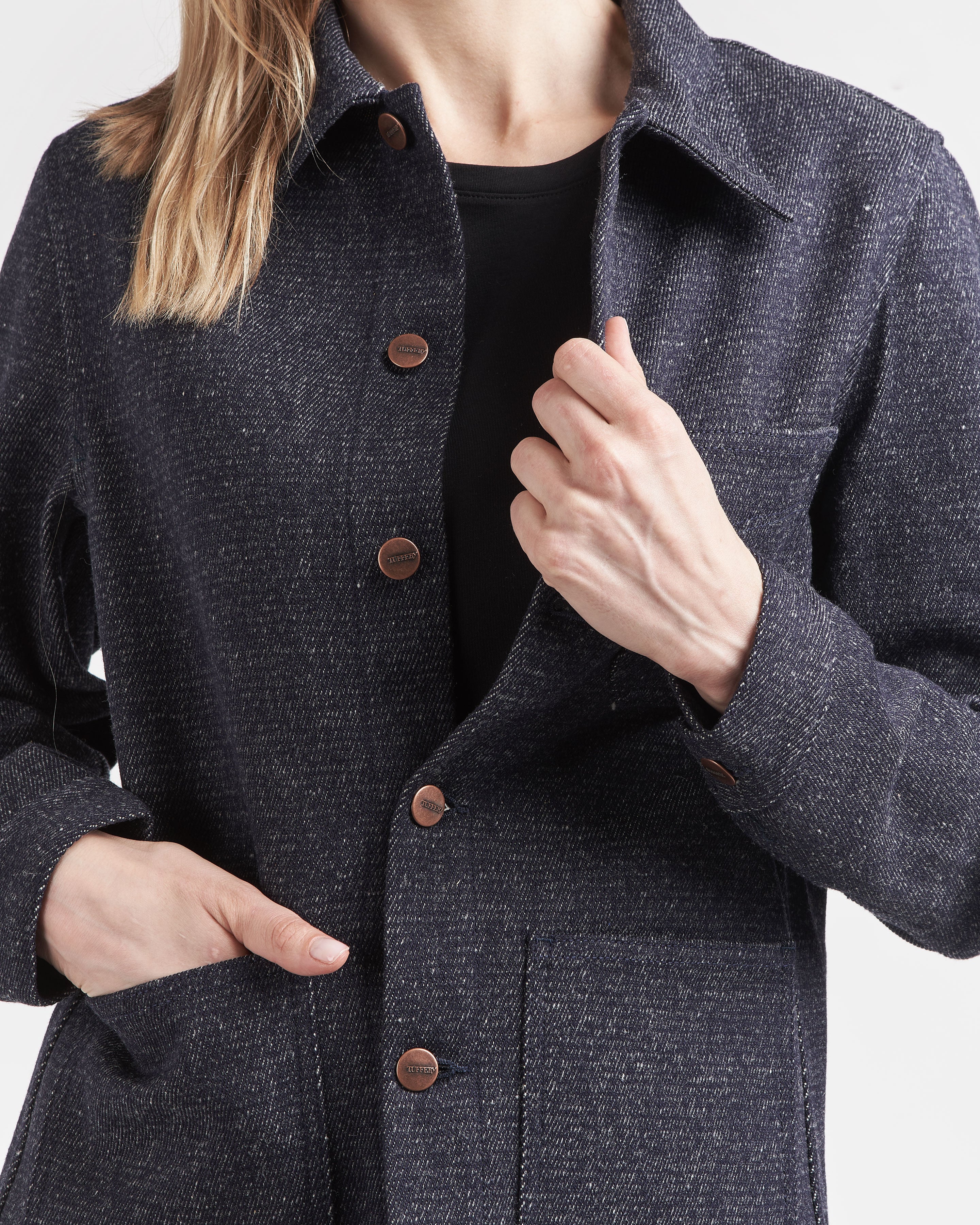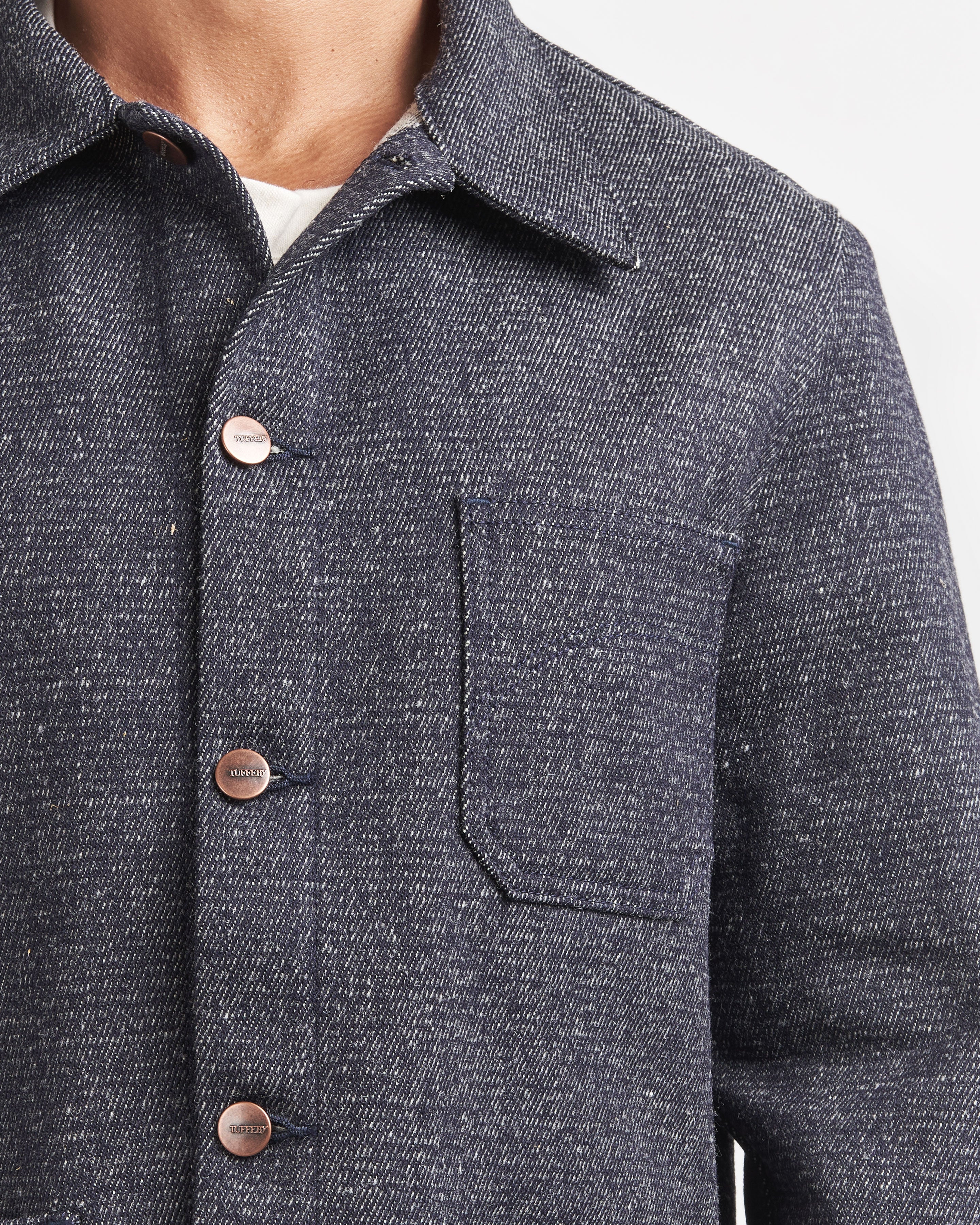 Unisex jackets, jackets and coats
Finish French wool
Delivery within 3 to 5 days | Free from 160€ of purchases
French wool fabric: Tradition, proximity, ethics
45% Merino wool from Arles, authentic twill, responsible choice.
French tradition: A heritage of know-how since 1892
Proudly handmade in France, with high quality finishes.
Natural materials: Noble and durable
Careful selection of materials for fluid, light and elegant cuts.
Description
Méjean is the real worker's jacket. Atelier TUFFERY reinvents this iconic workwear piece. A unisex model, breathing new life into the traditional denim jacket.
Caracteristics
Colour : Deep Navy Straight cut : Canvas : Twill (12.5 Oz) – Origin France Composition : 45% Cévennes wool 55% cotton Buttons : Recycled copper Manufacture : Made in France
Our engagements
Traceability
Environmental impact
Toile en laine française : une tradition ancestrale, locale et éthique
Notre toile en laine est tissée avec soin à partir de 45% de laine française provenant des moutons Lacaune, élevés à proximité de notre atelier. Cette toile perpétue une tradition ancestrale tout en respectant notre engagement envers la durabilité et l'éthique. En utilisant cette matière première locale, nous soutenons les éleveurs français et favorisons une économie circulaire. De plus, la laine offre des propriétés isolantes et respirantes, ce qui en fait un choix naturel pour une toile de qualité supérieure. Chez nous, la fabrication de la toile en laine est réalisée avec une grande attention aux détails, en veillant à minimiser l'impact sur l'environnement. Nous nous engageons à maintenir des pratiques de production responsables et respectueuses des animaux, garantissant ainsi un produit éthique et durable. Choisir notre toile en laine française, c'est soutenir un savoir-faire local, perpétuer une tradition et opter pour une option respectueuse de l'environnement.
See more
Méjean
The modern reimagining of the iconic workwear jacket
Méjean is the real worker's jacket reinvented by Atelier TUFFERY. This unisex denim jacket brings new life to this iconic workwear piece. Méjean adds a contemporary twist to the traditional denim jacket, offering versatile style for everyone. Discover a jacket that celebrates authenticity and timelessness with Méjean.